Pancreatic Cancer from Byetta, Januvia, Victoza is Focus of ISMP Report
April 22, 2013
By: Austin Kirk
The latest issue of the Institute for Safe Medication Practices (ISMP)'s Quarter Watch, which evaluates adverse event reports submitted to the FDA, highlights the number of pancreatic cancer cases and other reported problems involving side effects of Byetta, Januvia, Victoza and other diabetes drugs that are part of a new class of medications known as incretin mimetics.
The report, Perspectives on GLP-1 Agents For Diabetes (PDF), evaluated adverse event reports submitted in connection with five different drugs that are part of this class, including exenatide (Byetta and Bydureon), liraglutide (Victoza), sitagliptin (Januvia and Janumet), saxagliptin (Onglyza) and linagliptin (Tradjenta).
For the 12 months ending June 2012, ISMP indicates that there were at least 1,723 serious adverse events submitted through the FDA's MedWatch program, which is a cornerstone of prescription drug monitoring in the United States. Among the reports were at least 105 pancreatic cancer cases and 831 reports of pancreatitis, which is a substantial risk factor for the subsequent development of pancreas cancer.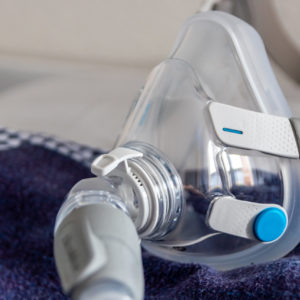 Did You Know?
Millions of Philips CPAP Machines Recalled
Philips DreamStation, CPAP and BiPAP machines sold in recent years may pose a risk of cancer, lung damage and other injuries.
Learn More
Byetta pancreatic cancer cases were the most commonly reported, with 71 incidents documented. However, there were also at least 18 cases of pancreatic cancer with Januvia and Janumet during the 12 month period, as well as 14 cases of Victoza pancreatic cancer.
A potential risk of thyroid cancer from Byetta and Victoza was also reviewed. Those two medications deliver the drug in injectable form, while Januvia, Janumet, Onglyza and Tradjenta are oral products. ISMP identified at least 14 cases of thyroid cancer with Byetta and 17 with Victoza, while there was only 1 Januvia case and none for the other oral medications.
It is widely acknowledged that the number of adverse event reports submitted to the FDA typically only reflects about 1% to 10% of all problems actually associated with prescription medications, as the vast majority of all health problems are never reported by doctors or patients.
ISMP indicates that the data provides a signal for pancreatic cancer with Januvia, Byetta, Victoza and other incretin mimetics that is substantial enough to warrant further investigation. The group also cautions that not enough is known about the long-term side effects of the medications on the pancreas and thyoid.
"We recommend updating the prescribing information to include stronger alerts based on adverse event data and new studies now available," concluded the report. "Also, new studies of the long-term effects of GLP-1 agents (incretin mimetics) on human and primate pancreatic and thyroid tissues should be a major priority."
Concerns Over Pancreatic Cancer with Januvia, Byetta, Victoza
The report comes amid increasing concerns within the medical community and FDA about the link between cancer and Januvia, Byetta, Victoza and other incretin mimetics.
Collectively, the five drugs evaluated by ISMP account for 16.9 million prescriptions per year in the United States, with Januvia and Janumet accounting for about two-thirds of the use, with 11.2 million prescriptions.
Incretin mimetics are a relatively new class of diabetes drug. Byetta (exenatide) was the first member of this class approved by the FDA, introduced by Amylin Pharmaceuticals in 2005 as a twice daily injection. Januvia (sitagliptin) was introduced by Merck the following year as an oral medication, and a combination pill containing Januvia and the older diabetes medication metformin was introduced in 2007 under the brand name Janumet. Victoza (liraglutide) was introduced by Novo Nordisk in 2010 as a daily injection. Onglyza (saxagliptin) was developed by Bristol-Myers Squibb and AstraZeneca and approved by the FDA in 2009. Tradjenta (linagliptin) was developed by Eli Lilly and Boehringer Ingelheim and approved for sale in 2011.
Last month, the FDA launched an investigation into the potential pancreatic cancer risk associated with incretin mimetics. The safety review was initiated after results of a recent study identified pre-cancerous cellular changes in pancreatic tissue taken from individuals treated with one of the drugs. European health officials have also launched a similar review.
A growing number of pancreatic cancer lawsuits have also been filed on behalf of individuals throughout the United States who allege that the manufacturers failed to adequately warn consumers and doctors about the risks of these drugs.
Earlier this month, a motion was filed with the U.S. Judicial Panel on Multidistrict Litigation calling for all Byetta, Januvia, Janumet and Victoza lawsuits filed on behalf of individuals with pancreatic cancer to be consolidated before one judge for coordinated handling during pretrial proceedings. The motion indicates that at least 53 product liability lawsuits have been filed in 7 different U.S. District Courts, and hundreds of additional complaints are expected to filed in the coming months as more information is learned about the risk of pancreatic cancer.
"*" indicates required fields