Report Indicates Paragard IUD Complications Experienced By 3000+ Women After Device Broke Inside Body
August 09, 2021
By: Irvin Jackson
A recent investigative report suggests more than 3,200 women have experienced painful complications with a Paragard IUD, where the implant broke inside of their bodies, and many remain unaware of the potential risk when electing to receive the long-acting birth control.
Paragard IUD is a T-shaped plastic device wrapped in copper, which is placed in the uterus to provide women long-acting protection against pregnancy for up to ten years. It is marketed as a safe form of birth control, which is intended to be entirely reversible, allowing doctors to remove the IUD during an out-patient office procedure when women want to conceive children.
In recent years, a growing number of Paragard IUD lawsuits have been filed by women left with painful injuries, after the device fractured inside their body or broke while doctors were attempting to retrieve it, often resulting in the need for invasive surgery to remove pieces left behind. In some cases, women are left with devastating complications and unable to have children in the future.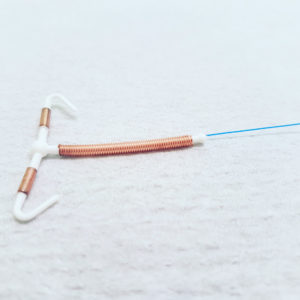 According to a report by KATV.com, an ABC News affiliate in Los Angeles, the FDA's adverse event reporting system includes at least 3,290 instances where a Paragard IUD broke, with at least 2,000 of the incidents categorized as serious.
Despite Paragard IUD warning changes, which were intended to alert women to the risk, KATV reports that many recipients still do not know about the problems with devices fracturing or breaking.
KATV points out that there has been no effort to inform women who already had the Paragard IUD implanted before recent warning updates about the risk they may face.
Paragard IUD Lawsuits
There are currently more than 200 product liability lawsuits over Paragard IUD fractures brought throughout the federal court system, each raising similar allegations that the manufacturer sold an unreasonably dangerous and defective product. However, as women continue to experience problems in the future while attempting to have a Paragard IUD removed, it is ultimately expected that several thousand claims will be included in the litigation.
Given common questions of fact and law raised in complaints filed in U.S. District Courts nationwide, consolidated pretrial proceedings were established in December 2020, transferring all pending and new cases filed throughout the federal court system to the U.S. District Court for the Northern District of Georgia, for coordinated discovery and pretrial proceedings before U.S. District Judge Leigh Martin.
As part of the management of the litigation, it is expected Judge May will establish a "bellwether" process, where a small group of representative claims will be prepared for early trial dates to help gauge how juries may respond to certain evidence and testimony that will be presented throughout other cases.
While the outcome for these early trials would not be binding on other plaintiffs, they may facilitate negotiations to resolve the litigation and avoid the need for hundreds of cases to go before federal juries nationwide in future years.
"*" indicates required fields