Direct Filing of New Lawsuits Over Paragard IUD Complications Permitted In Federal MDL
June 16, 2021
By: Irvin Jackson
The US. District Judge presiding over all federal ParaGard lawsuits has approved a process which will make it easier for women to bring new claims involving complications associated with the copper IUD birth control implant, allowing cases to be directly filed in the federal multidistrict litigation (MDL) established late last year.
There are currently more than 200 product liability lawsuits brought throughout the federal court system, each involving allegations that women suffered painful and debilitating Paragard IUD complications when the small birth control implant fractured or broke as doctors attempted to remove it. However, as Paragard injury lawyers continue to review and file cases in the coming months and years, it is ultimately expected that several thousand claims will be included in the litigation.
Paragard IUD is a T-shaped plastic device wrapped in copper, which is placed in the uterus to provide women long-acting protection against pregnancy for up to ten years. However, the procedure is designed to be reversible, allowing doctors to remove the IUD during an out-patient office procedure when they no longer want the birth control.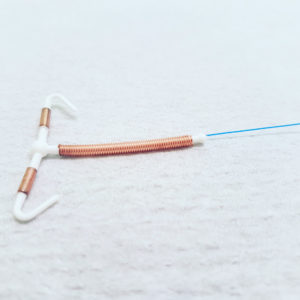 Given common questions of fact and law raised in complaints filed in U.S. District Courts nationwide, consolidated pretrial proceedings were established in December 2020, transferring all pending and new cases filed throughout the federal court system to the U.S. District Court for the Northern District of Georgia, for coordinated discovery and pretrial proceedings before U.S. District Judge Leigh Martin.
On June 14, the Court issued a case management order (PDF) which outlined procedures for the direct filing of future lawsuits in the Northern District of Georgia, which will avoid the delays and expenses associated with transferring the cases from the districts where they previously would have originated.
In complex product liability lawsuits, where large numbers of individuals are pursing similar claims and allegations, it is common for the Court to approve a Master and Short Form Complaint, where plaintiffs can then file future lawsuits through an abbreviated form, where they adopt relevant allegations.
Direct filing is intended to streamline the process for managing the litigation, and address motions that may be common to many different claims. Although all current and future claims can be brought in the District of Northern Georgia, the order notes it will be the venue for pretrial purposes only, and the parties preserve their right to have each case remanded to the forum where it would have originally been filed for trial, if Paragard IUD settlements are not reached during the MDL proceedings.
As part of the management of the litigation, it is expected that Judge May will establish a "bellwether" process, where a small group of representative claims will be prepared for early trial dates to help gauge how juries may respond to certain evidence and testimony that will be presented throughout other cases. While the outcome for these early trials would not be binding on other plaintiffs, they may facilitate negotiations to resolve the litigation and avoid the need for hundreds of cases to go before federal juries nationwide in future years.
"*" indicates required fields