Motion to Dismiss Lawsuits Alleging Paragard IUD Break During Removal To Be Considered By MDL Judge
September 20, 2021
By: Irvin Jackson
The U.S. District Judge presiding over all federal product liability lawsuits alleging a Paragard IUD broke during removal will consider a pending motion to dismiss brought by the manufacturer, immediately following a status conference scheduled for tomorrow morning, which will be held remotely via Zoom video conferencing.
There are currently about 500 Paragard IUD lawsuits pending throughout the federal court system, each involving similar allegations that women suffered painful and debilitating injuries when the small plastic birth control implant fractured as doctors attempted to remove it, often resulting in the need for emergency surgery to retrieve pieces of the IUD, which may cause severe internal injuries.
Paragard IUD is wrapped in copper, and placed in the uterus to provide women long-acting protection against pregnancy for up to ten years. Although, the procedure is marketed as safe and reversible, allowing doctors to remove the IUD during an out-patient office procedure when women no longer want the birth control, lawsuits allege that the product is defective and prone to break during removal.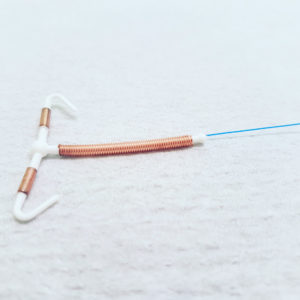 Given common questions of fact and law raised in complaints filed in U.S. District Courts nationwide, consolidated pretrial proceedings were established in December 2020, transferring all pending and new cases filed throughout the federal court system to the U.S. District Court for the Northern District of Georgia, for coordinated discovery and pretrial proceedings before U.S. District Judge Leigh Martin.
In May, the manufacturers Teva Pharmaceuticals and CooperSurgical filed a motion to dismiss (PDF), claiming the complaints are an improper "shotgun" pleading, do not allege facts that could result in a plausible claim for relief, that their claims are not specific enough, and that the plaintiffs' defective design and failure-to-warn claims are preempted by federal law.
Plaintiffs filed a response (PDF) in June, refuting the motion and asserting the validity of the hundreds of complaints filed to date.
"These injuries stem from the simple fact that Paragard has a propensity to break, especially during removal. That breakage, in turn, often requires a surgical procedure to remove broken pieces from a woman's body," the response stated. "Defendants did not tell Plaintiffs or their healthcare providers how frequently these breakages occur or the severity and permanency of potential injuries (including, but not limited to, rendering women unable to conceive), even though Defendants had received thousands of adverse reports and knew or should have known of Paragard's dangers."
On September 15, the Judge May issued a Case Management Order (PDF) announcing that the Court will hold a hearing on the Motion to Dismiss via Zoom on September 21, following a monthly status conference, which will also be conducted virtually. Only essential attorneys involved in the hearing are allowed to attend in person.
Unless Judge May takes the unexpected step of granting the motion, it is expected that the Court will establish a "bellwether" process, where a small group of representative claims will be prepared for early trial dates to help gauge how juries may respond to certain evidence and testimony that will be presented throughout other cases.
While the outcome for these early trials would not be binding on other plaintiffs, they may facilitate negotiations to resolve the litigation and avoid the need for hundreds of cases to go before federal juries nationwide in future years.
As Paragard IUD injury lawyers continue to review and file claims in the coming months and years, it is ultimately expected that several thousand complaints will be brought by women who suffered injuries when the device broke during removal.
"*" indicates required fields