Lawsuit Over Paragard IUD Fracture Removed to Federal Court System
November 18, 2020
By: Irvin Jackson
Teva Pharmaceuticals has removed a product liability lawsuit recently filed in Pennsylvania to the federal court system, which involves allegations that a Paragard IUD fractured during removal, leaving a North Carolina woman with permanent injuries.
The complaint (PDF) was originally filed by Megan Stauffer in the Philadelphia County Court of Common Pleas on October 30, but the manufacturer of the controversial intrauterine device (IUD) filed notice of removal to the Eastern District of Pennsylvania this week, based on diversity jurisdiction.
Paragard involves a plastic T-shaped frame that is wrapped with copper wire coils, which are designed to produce an inflammatory reaction in the uterus that is toxic to sperm and prevents pregnancy. The birth control implant can remain in place for up to 10 years, and is supposed to be reversible, allowing doctors to safely remove Paragard IUD during an office procedure, which is supposed to allow women to conceive children in the future.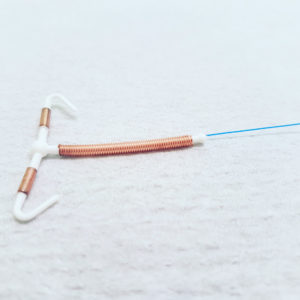 According to the lawsuit, Stauffer had a ParaGard copper IUD implanted in October 2013, which was marketed by Teva as a safe and effective form of long-term birth control for up to 10 years However, when she went to have Paragard removed in August 2017, one of the arms broke off and remained inside of her body. On two following occasions, in September 2017 and again in May 2018, doctors were unable to retrieve the broken pieces of the implant.
"Prior to Plaintiff being implanted with the Paragard IUD, Defendants knew and should have known that the drug was defective and unreasonably dangerous," Stauffer claims in the complaint. "The product warnings for Paragard were vague, incomplete or otherwise wholly inadequate to alert prescribing physicians and patients to the actual risks associated with Paragard."
The case raises allegations similar to those being presented in a growing number of lawsuits filed by women who experienced Paragard removal complications, indicating the product is defective and prone to fracture, even when doctors follow the recommended procedures to retrieve the IUD.
If one of the device's copper-wrapped "arms" fractures, it can migrate through the body, puncturing organs, causing pain and internal injuries, and becoming extremely difficult to surgically remove or even locate in some cases.
The lawsuit filed by Stauffer notes that since 2010, the FDA has received more than 1,600 reports of ParaGard fracturing, with more than 700 of those cases having serious health consequences.
Defendants had the case removed from state court to federal court due to diversity among the parties, with Stauffer being from North Carolina and Teva Pharmaceuticals based in New Jersey.
The U.S. Judicial Panel on Multidistrict Litigation (JPML) is scheduled to consider oral arguments on December 3, to decide whether claims pending throughout the federal court system over Paragard IUD fractures should be centralized before one U.S. District Judge for coordinated discovery and pretrial proceedings.
Betty

August 30, 2023 at 3:46 pm

Sorry ladies for all the pain and suffering we all been going through, I started having a heavy discharge so I thought I better have it taken out, before I could make a appointment it came out on it's own that was 3 years ago and I'm still having heavy discharge everyday,

Always

February 18, 2022 at 7:40 am

I walked around with a piece of iud in my uterus for 2 years. Went through several doctors hoping one could remove the embedded piece. I found one eventually. Shortly after orgionally getting my IUD I suffer a episode of what is now after 12 years later diagnosed as MS. Once having the final piece removed my thyroid gave out within a year after full removal. This also delayed MS diagnosis. All in [Show More]I walked around with a piece of iud in my uterus for 2 years. Went through several doctors hoping one could remove the embedded piece. I found one eventually. Shortly after orgionally getting my IUD I suffer a episode of what is now after 12 years later diagnosed as MS. Once having the final piece removed my thyroid gave out within a year after full removal. This also delayed MS diagnosis. All in all it's been 6 years since removal, and 12 year delay in diagnosis and no explanation for what caused my body to eat itself. I'm no doctor but I know Paragard broken my life, just like the device broke inside me. When, or how it broke will always be a mystery because the company never told a doctor to annually check IUD via ultrasound in the users guide.

Marcia

July 28, 2021 at 1:16 am

OB-GYN doctor start. I would need I lost my left ovaries my uterus it also well my face arms and legs willing to go down skin on my legs finally go back to normal I only have my right ovary

Sha

July 3, 2021 at 11:43 am

GOD BLESS U WOMEN FOR SHARING UR STORIES. MINE ISNT AS SEVERE BUT STILL NORMAL RECOVERY. IT WAS ALWAYS AN ISSUE DURING INTERCOURSE FOR ME AND MY PARTNER. BOTH OF US GETTIN STABBED SCRAPED OR POKED. I FREQUENTLY HAD AN ODOR AND WOULD ALWAYS CATCH INFECTIONS. MY MENSTRUAL WAS EXTREMELY RANDOM AND AWFULLY HEAVY AND ONCE I HAD IT REMOVED IT BROKE INSIDE OF ME! THEN MY BLEEDING CAME MORE RANDOM AND I F[Show More]GOD BLESS U WOMEN FOR SHARING UR STORIES. MINE ISNT AS SEVERE BUT STILL NORMAL RECOVERY. IT WAS ALWAYS AN ISSUE DURING INTERCOURSE FOR ME AND MY PARTNER. BOTH OF US GETTIN STABBED SCRAPED OR POKED. I FREQUENTLY HAD AN ODOR AND WOULD ALWAYS CATCH INFECTIONS. MY MENSTRUAL WAS EXTREMELY RANDOM AND AWFULLY HEAVY AND ONCE I HAD IT REMOVED IT BROKE INSIDE OF ME! THEN MY BLEEDING CAME MORE RANDOM AND I FOUND OUT I HAD PERFORATED UTERUS NOW CAUSE OF THAT THING. IVE STOPPED ALL BIRTH CONTROL CAUSE ITS JUST MAKING A BIGGER PROBLEM INSTEAD OF A SAFE SOLUTION. ID RATHER HAVE MY HEALTH THAN SOME BIRTH CONTROL. IM GROWN I SHOULD HAR AENOUGH SELF CONTROL.TO NOT MAKE IRRESPONSIBLE MISTAKES. IM 38 TIME TO GROW UP LADIES CAUSE THE THINGS THEY DO TO THIS MEDICINE IS GONNA KILL US FASTER THAN LIVIN LIFE NATURALLY WITHOUT IT

Christine

May 23, 2021 at 12:52 am

I am left now in incontinence biewl bladder and uretia hanging out and I have to wear diapers and pads in bed and chairs car seats I were 2 diapers at a time I have pain in my naval area and no lawyer will take my case infection gyro the uterst upon 1991 c sectionstafg infection from the poisons in my body has caused me pain in my naval and I am diablo for life thank you for your time and help ple[Show More]I am left now in incontinence biewl bladder and uretia hanging out and I have to wear diapers and pads in bed and chairs car seats I were 2 diapers at a time I have pain in my naval area and no lawyer will take my case infection gyro the uterst upon 1991 c sectionstafg infection from the poisons in my body has caused me pain in my naval and I am diablo for life thank you for your time and help please let pol know about this device thank you Christine and God bless you all have a beautiful night rest

Sunnye

March 7, 2021 at 6:54 am

Long heavy menstrual cycles last 3weeks Uterine damage from scraping Terrible stabbing pain always Copper had started to unravel Once removed I could never have another child

Sherika

February 12, 2021 at 10:16 pm

I have had 3 menstrual cycles a month, so heavy I have to use a pad or a depends, a tampon, that last 8 days or more. Cramps from hell, losing my hair, chronic headaches, nose bleeds, bladder leakage... Constant memory loss,. Getting lost, bacterial infections constantly, can't stop drooling, my eyes are always blurry... Constipated, uncontrollable bowels

Christine

January 20, 2021 at 2:20 pm

I had a iud device implanted called mirena it has caused me to have a brain disease called idiopathic inter cranial hypertension pseudo cerebra symptoms I suffer from is tinnitus a type of sound like a bug flying in my ears memory loss things I know I should know but can't remember names places things I forget them a weak bladder constantly having accidents blackouts waking up on the ground and[Show More]I had a iud device implanted called mirena it has caused me to have a brain disease called idiopathic inter cranial hypertension pseudo cerebra symptoms I suffer from is tinnitus a type of sound like a bug flying in my ears memory loss things I know I should know but can't remember names places things I forget them a weak bladder constantly having accidents blackouts waking up on the ground and wondering how I got there where I am then after a few min recalling standing in place listening to something and waking up on the ground vertigo dizzy spells double vision hearing loss and blindness where everyday I notice my vision getting more and more worse it's excess spinal fluid building up in my brain and optic eye also causing bad migraines plus I have had leaking breast for over four yrs now
"*" indicates required fields