Structure and Status of Paragard IUD Litigation To Be Reviewed During Initial Conference
February 09, 2021
By: Irvin Jackson
The judge recently appointed to preside over all federal Paragard IUD lawsuits is meeting with parties involved in the litigation today, at which time the Court will review the status of cases transferred from U.S. District Courts nationwide, as well as the organizational structure and procedures for management of the consolidated pretrial proceedings.
According to an agenda (PDF) issued on February 8, which was posted in advance of an initial conference that will be conducted over Zoom today, there are currently at least 116 product liability lawsuits pending in the federal Paragard IUD litigation, with others awaiting transfer from federal courts nationwide.
Each of the complaints raise similar allegations, indicating that women suffered painful and debilitating complications after a ParaGard IUD fractured or broke during an attempt to remove the long-acting birth control implant.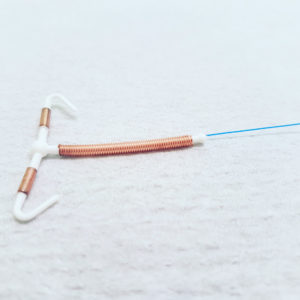 Given common questions of fact and law raised in the cases, the U.S. Judicial Panel on Multidistrict Litigation (JPML) decided last month to consolidate all discovery and pretrial proceedings before U.S. District Judge Leigh Martin May in the Northern District of Georgia, as part of a federal MDL, or multidistrict litigation.
The process is common in complex product liability litigation, where a large number of claims have been presented over injuries caused by the same defect or problem. As Paragard IUD lawyers continue to investigate and file claims in the coming weeks and months, it is widely expected that several thousand cases will ultimately be centralized before Judge May.
According to the initial conference agenda, following introductory remarks, the Court will review the status of all cases pending in state and federal courts nationwide, as well as the leadership structure for the litigation and a schedule for regular status conferences moving forward. The parties will also review procedures for the joint submission of agendas in advance of those future status conferences, and other procedural matters that will help the Court effectively manage the growing litigation.
As part of the coordinated proceedings, it is expected that Judge May will establish a "bellwether" process, where a small group of representative claims will be prepared for early trial dates to help gauge how juries may respond to certain evidence and testimony that will be presented throughout other cases.
While the outcome for these early trials would not be binding on other plaintiffs, they may facilitate potential ParaGard IUD settlements that would avoid the need for dozens, or possibly hundreds, of cases to be set for individual trials throughout the federal court system in the coming years.
"*" indicates required fields