Paragard Lawsuit Claims Arms of Birth Control Device Became Imbedded In Woman's Uterus
April 12, 2022
By: Irvin Jackson
A Kentucky woman experienced painful injuries when arms of a Paragard IUD became imbedded in her uterus, resulting in the need for additional surgeries to remove pieces of the birth control implant after it fractured during an attempted removal.
Cassie Herron filed the complaint (PDF) in the U.S. District Court for the District of New Jersey on March 22, naming Teva Pharmaceuticals, Cooper Companies, Inc. and Coopersurgical, Inc. as defendants.
Paragard is a form of long-acting birth control, known as an intrauterine device (IUD), which features a T-shaped plastic device wrapped in copper, which is placed in the uterus for up to ten years. However, the birth control is supposed to be easily removed, allowing doctors to use Paragard guide strings to retrieve the IUD during an office procedure, when a woman no longer wants the birth control.
Although the birth control has been marketed as safe and effective for years, there are now a growing number of women pursuing a Paragard lawsuit, alleging that they experienced problems attempting to remove the IUD, often discovering that the device was imbedded in the walls of the uterus or fractured, causing small pieces to travel to other parts of the body.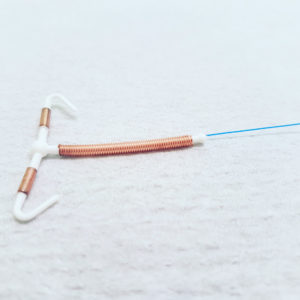 Herron indicates she was implanted with a ParaGard IUD in January 2008, but when she went to have the device removed in September 2015, the string and shaft detached, leaving the rest of the device lodged in her body.
A transvaginal ultrasound revealed that two "arms" of the device were lodged in her uterus. As a result, Herron had to undergo additional procedures in September, October and December of 2015 before the debris was finally removed successfully.
Herron indicates that she experienced severe pain and excessive bleeding due to the complications, which has left her with permanent injuries.
"Prior to Plaintiff being implanted with ParaGard IUD, Defendants knew and should have known that the drug was defective and unreasonably dangerous," Herron's lawsuit states. "Defendants knew or should have known that ParaGard IUD can and does cause serious harm to individuals who use it, due to the risk of ParaGard IUD's arm breaking upon removal. Defendants knew of these risks from the trials they performed, their post-marketing experience and complaints, third party studies, and their own analysis of these studies, but took no action to adequately warn or remedy the defects and instead concealed, suppressed and failed to disclose or fix this danger."
Herron's lawsuit is one of hundreds filed against the manufacturers, each involving similar allegations that women suffered painful and debilitating injuries when the small plastic device fractured as doctors attempted to remove it, often resulting in the need for emergency surgery to retrieve the pieces of the broken IUD, which can cause severe internal injuries.
Given common questions of fact and law raised in complaints filed in U.S. District Courts nationwide, consolidated pretrial proceedings were established in December 2020, transferring all pending and new cases filed throughout the federal court system to the U.S. District Court for the Northern District of Georgia, for coordinated discovery and pretrial proceedings before U.S. District Judge Leigh Martin.
"*" indicates required fields