Paragard IUD Attorneys Asked To Propose Leadership Structure in Federal MDL
February 11, 2021
By: Irvin Jackson
The U.S. District Judge recently appointed to preside over all federal ParaGard IUD lawsuits, which involve allegations that women nationwide suffered debilitating injuries when the popular birth control implant fractured or broke while being removed, has called for parties involved in the litigation to propose an attorney leadership structure for the consolidated pretrial proceedings.
There are currently at least 116 product liability lawsuits centralized before U.S. District Judge Leigh Martin May in the Northern District of Georgia, as part of a federal MDL, or multidistrict litigation. However, as Paragard IUD attorneys continue to review and file claims in the coming months and years, it is ultimately expected that several thousand claims will be included in the MDL.
Each of the complaints raise similar allegations, indicating the intrauterine device (IUD) implanted for long-acting birth control was defectively designed and prone to fracture or break when doctors attempt to remove it. Women have suffered a variety of painful complications when the Paragard IUD broke or became embedded in the uterus, often resulting in additional surgery to retrieve pieces left behind.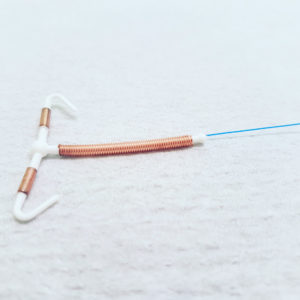 Following an initial conference held this week, Judge May issued an order (PDF) on February 10, calling for plaintiffs and defendants to file a proposals regarding their respective leadership structures by next Wednesday.
It is expected that a group of attorneys will be appointed to a plaintiffs' steering committee, as well as to certain leadership roles designating them to conduct certain discovery into issues common to all claims, argue motions before the court and take other actions which benefit all women pursuing claims against the makers of the Paragard IUD.
The order also outlined a schedule for future status conferences, with the next being set for March 9. Due to the ongoing COVID-19 pandemic, the conferences will be conducted via videoconference for the time being, according to the order.
As part of the coordinated proceedings, it is expected Judge May will establish a "bellwether" process, where a small group of representative claims will be prepared for early trial dates to help gauge how juries may respond to certain evidence and testimony that will be presented throughout other cases.
While the outcome for these early trials would not be binding on other plaintiffs, they may facilitate potential ParaGard IUD settlements which would avoid the need for dozens, or possibly hundreds, of cases to be set for individual trials throughout the federal court system in the coming years.
"*" indicates required fields