Paragard IUD Litigation Should Proceed Without Federal Consolidation, Manufacturers Urge MDL Panel
October 30, 2020
By: Irvin Jackson
Teva Pharmaceuticals, Cooper Company and CooperSurgical are asking a panel of federal judges to reject efforts to consolidate all ParaGard IUD lawsuits filed in U.S. District Courts nationwide, indicating that the emerging litigation has been artificially created by a rise in attorney advertising, and is not a "genuine mass tort".
ParaGard is a copper intrauterine device (IUD), which is implanted into the uterus to provide long-term birth control for up to 10 years. It involves a T-shaped plastic frame wrapped in copper wire coils, which is designed to produce an inflammatory reaction in the uterus that is toxic to sperm and prevents pregnancy.
While Paragard is intended to be easily removable and allow women to conceive after it is explanted, dozens of lawsuits are now being pursued by women who experienced painful and debilitating injuries after the IUD broke during explant procedures. This can result in severe internal injuries and often requires a total hysterectomy or other invasive surgical procedure to retrieve fragments of the device, which may impact their ability to have children in the future.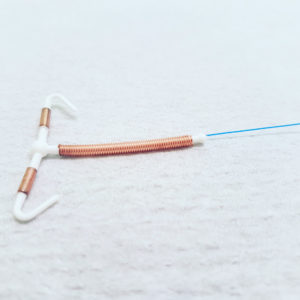 There are currently at least 55 complaints involved in the Paragard IUD litigation, with claims spread across 29 different U.S. District Courts that each raising nearly identical allegations that the copper IUD is unreasonably dangerous and defective, since it is prone to fracturing during removal.
Last month, plaintiffs filed a motion to transfer all Paragard cases to one U.S. District Judge, for coordinated discovery and pretrial proceedings. The process is common for mass tort litigation in the federal court system, helping avoid conflicting pretrial rulings from different courts, reducing duplicative discovery into common issues raised in large numbers of claims and to serve the convenience of parties, witnesses and the judicial system.
In a response (PDF) filed last week, the manufacturers urged the U.S. Judicial Panel on Multidistrict Litigation (JPML) to reject the request.
The defendants argue that the Paragard T-380A IUD has been sold in the United States for over 30 years, and that at least two U.S. District Courts have previously upheld the sufficiency of the label warnings, including courts in Michigan and Texas. The response suggests that the reports of Paragard IUDs fracturing are a "known and warned-of" side effect, and claims that the recent "surge" in new cases is only due to attorney advertising.
In a notice issued last week, the JPML announced that it will hear oral arguments over the proposed consolidation of the ParaGard IUD litigation on December 3 via videoconference or teleconference.
"*" indicates required fields