ParaGard Copper IUD Risks Make Birth Control Implant Defective, Dangerous: Lawsuit
September 21, 2020
By: Irvin Jackson
A South Carolina woman is one of a growing number of women nationwide to file a lawsuit over ParaGard Copper IUD complications, indicating the controversial birth control implant is defective and dangerous, due to its propensity to fracture during the removal process.
The complaint (PDF) was filed by Georgia Bowers in the U.S. District Court for the District of South Carolina on September 11, naming Teva Pharmaceuticals, the Cooper Companies, Inc. and Coopersurgical, Inc. as defendants.
ParaGard is a copper intrauterine device (IUD) intended for long-term birth control up to 10 years, which is intended to be removable and allow women to conceive after it is explanted.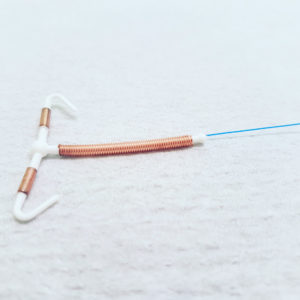 The implant involves a T-shaped plastic frame, wrapped with copper wire coils designed to produce an inflammatory reaction in the uterus toxic to sperm, preventing pregnancy. However, hundreds of women have experienced painful and debilitating Paragard removal problems when the device fractured during explant procedures, often resulting in the need for a hysterectomy or other invasive surgery to retrieve the IUD.
Bowers indicates she was implanted with a ParaGard IUD in January 2017. However, only about nine months later, an ultrasound revealed the device had migrated out of position, so Bowers decided to have the copper IUD removed. During the procedure, one of the Paragard's "arms" broke off inside of her body. A surgeon later attempted to retrieve and remove the broken debris from Bowers' body, but was unsuccessful, according to the complaint.
"ParaGard IUD was marketed heavily by the Teva Defendants as being safe and effective, and promising fewer side effects than other birth control methods ," the lawsuit states. "The marketing and promotional efforts of the Teva Defendants, their advertisers, and sales force served to overstate the benefits of ParaGard IUD and minimize and downplay the risks. These promotional efforts were made while the Teva Defendants fraudulently withheld important safety information from health care providers and the public."
The case joins a growing number of similar Paragard IUD lawsuits filed in recent months, each involving similar allegations of problems during removal surgery.
"*" indicates required fields