Streamlined Process Established For Bringing New Paragard IUD Injury Claims in Federal MDL
March 31, 2021
By: Irvin Jackson
As a growing number of women continue to present claims over Paragard IUD injuries, where the birth control implant fractured or broke during removal, the U.S. District Judge presiding over the litigation has approved a new procedures which will improve efficiencies for plaintiffs filing complaints.
Given common questions of fact and law raised in Paragard IUD product liability lawsuits filed throughout the federal court system, the U.S. Judicial Panel on Multidistrict Litigation (JPML) decided late last year to consolidate and centralize the claims before U.S. District Judge Leigh Martin May in the Northern District of Georgia, to avoid duplicative discovery, avoid conflicting pretrial rulings and serve the convenience of parties, witnesses and the judiciary.
In a case management order (PDF) issued last week, Judge May indicated all future Paragard IUD injury claims can not be directly filed the Northern District of Georgia, avoiding delays associated with transferring cases from courts nationwide.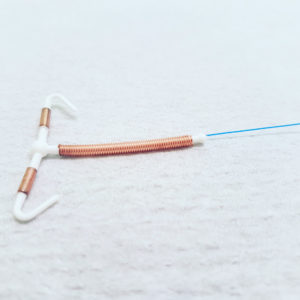 The Court also outlined a streamlined process for serving complaints on manufacturers the Paragard IUD, which have agreed to waive formal requirements regarding service of summons in each case, if a file-stamped complaint is sent to designated email addresses established by Teva and CooperSurgical.
According to a docket report issued by the U.S. JPML on March 15, there are already 136 cases involving problems with the Paragard IUD pending before Judge May. However, as lawyers continue to investigate and initiate new claims in the coming months and years, it is ultimately expected that several thousand cases may be involved in the litigation.
The Paragard IUD is a small, T-shaped plastic device wrapped in copper wires, which is implanted into the uterus to provide long-acting birth control. Although the manufacturer marketed the product as a safe and reversible contraceptive, which is supposed to be easily removable during an office procedure, thousands of women have suffered painful and debilitating complications when a Paragard IUD fractured or broke during removal, often resulting in the need for a complete hysterectomy.
Throughout the coordinated management of the cases in the federal MDL (multidistrict litigation), it is expected that Judge May will establish a "bellwether" process, where a small group of representative claims will be prepared for early trial dates to help gauge how juries are likely to respond to certain evidence and testimony that will be repeated throughout the injury claims.
While the outcome for these early trials would not be binding on other plaintiffs, they may facilitate potential ParaGard IUD settlements which would avoid the need each individual case to be remanded back to U.S. District Courts nationwide for a separate trial date in the coming years.
"*" indicates required fields