Paraquat Jury Trial Over Parkinson's Risk Set To Begin Oct. 16, 2023 in Federal MDL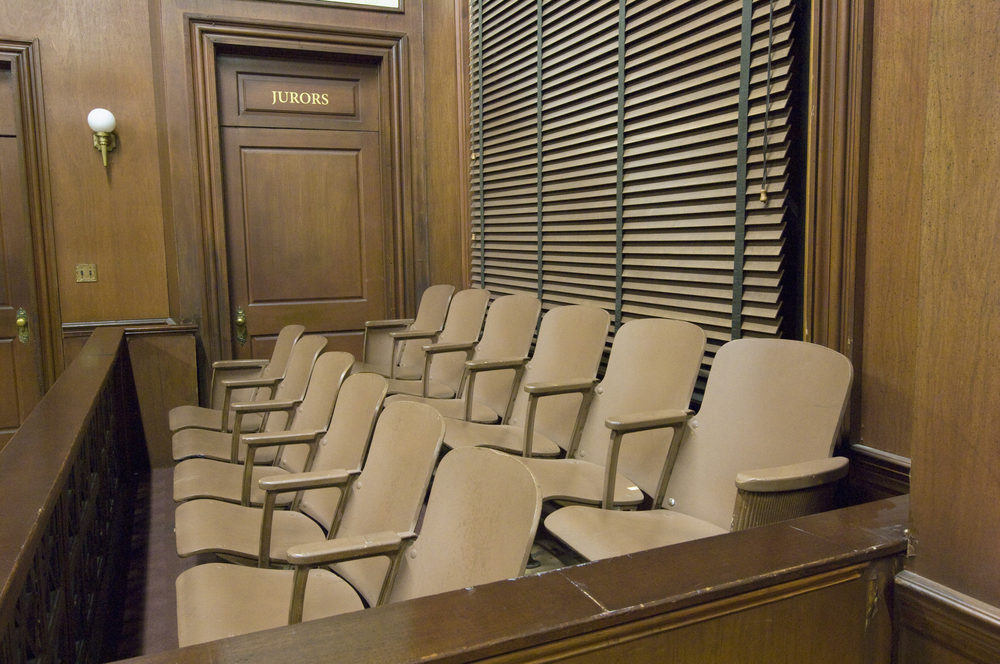 December 16, 2022
By: Irvin Jackson
Paraquat is a widely used weedkiller, which has been linked to a Parkinson's risk
Although all safety precautions and warnings were followed, plaintiffs claim they were left with Parkinson's after spraying, mixing, handling or being in the area where the weedkiller was applied
Series of early Paraquat jury trials originally expected to begin in November 2022, are now set for October 2023
Outcome may have an impact on Paraquat Parkinson's settlements offered in the future
The U.S. District Judge presiding over all Paraquat lawsuits has pushed back the start of the first federal jury trial until October 2023, indicating that a number of uncontrollable circumstances have resulted in the need for a further delay in the aggressive pretrial schedule, which was originally expected to see the first claim over Parkinson's disease caused by the controversial weedkiller go before a jury in November 2022.
There are currently more than 2,000 product liability cases filed against Syngenta and Chevron in the federal courts, each raising similar allegations that the companies failed to warn farmers and agricultural users about the Paraquat Parkinson's risks, which research has found may develop after regularly spraying, mixing, transporting or handling the weed killer, even when all recommended safety precautions are followed.
Given common questions of fact and law raised in the litigation, the federal cases have been centralized as part of a Paraquat MDL (multi-district litigation) since June 2021, which is consolidated before U.S. District Judge Nancy J. Rosenstengel in the Southern District of Illinois, for coordinated discovery and pretrial proceedings.
PARAQUAT Parkinson's Lawsuits
To help the parties evaluate how juries may respond to certain evidence and testimony that will be presented throughout various claims, the Court previously set an aggressive schedule early in the litigation, which called for the first Paraquat Parkinson's jury trial to begin in November 2022. However, as a growing number of claims continue to be filed, the start of that first bellwether trial has been pushed back to the middle of next year, and it has now been delayed again.
New Paraquat Bellwether Trial Date Set
On December 12, Judge Rosenstengel issued a case management order (PDF) which reschedules the first Paraquat jury trial to begin on October 16, 2023. In the order, the Court points to a number of factors that have led to delays, between the pandemic, illnesses, hurricanes and other unexpected problems.
"The undersigned started this litigation in June 2021 with an aggressive schedule, with the goal of having the first trial underway in November 2022," Judge Rosenstengel said in the order. "At that time the Court (regrettably) did not anticipate the resistance that would come from efforts to coordinate with local state court litigation which had recently settled on the eve of trial after extended pretrial proceedings."
Jury selection is now scheduled to begin on October 16, 2023, following a final pretrial conference that will be held on October 3. The new order also calls for Defendants to provide Plaintiffs with a list of experts and dates for expert depositions by December 23 and depositions of Plaintiffs' experts must be complete by January 6, 2023. Summary judgment and Daubert motions will be filed by April 17, 2023, according to the new schedule, with a hearing on those motions due by June 26, 2023.
The original trial date of November 2022 was to be followed by additional bellwether trial dates in March, July and September of 2023. However, those trial dates have been vacated, and it is unclear when they will be rescheduled.
December 2022 Paraquat Settlement Update
To help promote Paraquat settlement talks and avoid the need for each individual case to go to trial, Judge Rosenstengal ordered the parties to conduct case-specific discovery in a group of 20 additional lawsuits earlier this year. These are not currently part of the initial bellwether jury trial pool, but are believed to be typical of Paraquat cases likely to go before juries in the future if a settlement is not reached, and may be among the first remanded back to U.S. District Courts nationwide for individual trials if the Paraquat MDL is not resolved.
The cases were selected in August 2022, and deadlines were established for the parties to complete depositions in most of the cases this week. However, the parties conferred with the Special Master assigned to the litigation, and requested additional time to complete the discovery.
While the outcome of the early Paraquat jury trials and case-specific discovery in non-bellwether claims will not have any binding impact on other plaintiffs, they are expected to greatly influence the average Paraquat settlement amounts the manufacturers may offer to avoid each individual claim being remanded back to U.S. District Courts nationwide for separate trial dates in the coming years.
Do You Qualify for a Paraquat Parkinson's Settlement?
Lawyers continue to provide free consultations and claim evaluations for individuals diagnosed with Parkinson's disease following exposure to Paraquat. Lawsuits seek financial compensation and settlement benefits, and there are no attorney fees or expenses unless a recovery is obtained.
CONTACT A LAWYER
"*" indicates required fields