Paxil and Prozac Linked to Risk of Heart Birth Defects: Study
June 27, 2011
By: Staff Writers
According to Finnish researchers, doctors should avoid prescribing Paxil or Prozac to pregnant women, due to the potential risk of heart birth defects. 
In a study published in Obstetrics & Gynecology medical journal, researchers found that side effects of Prozac and Paxil use during pregnancy may increase the risk of women giving birth to children with congenital heart defects. Both drugs belong to a class of antidepressants known as selective serotonin reuptake inhibitors (SSRIs).
Researchers looked at national data from Finland on 635,583 births occurring between 1996 and 2006, and found that 31 out of every 10,000 women who took Paxil during pregnancy gave birth to children with right ventricular outflow tract defects that affect blood flow from the right chambers of the heart to the rest of the body, more than four times the frequency of births among women who did not take Paxil. For those who took Prozac, 105 babies born out of every 10,000 had isolated ventrical septal defects; a hole between the left and right sides of the heart, which was more than double the rate of babies born to women who did not take the drug.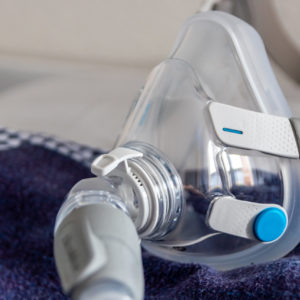 Did You Know?
Millions of Philips CPAP Machines Recalled
Philips DreamStation, CPAP and BiPAP machines sold in recent years may pose a risk of cancer, lung damage and other injuries.
Learn More
The researchers also found that women who took any SSRI antidepressant during pregnancy were more than twice as likely to give birth to a child with a neural tube defect; 22 out of every 10,000 newborns, as compared to 9 out of every 10,000 newborns born to women who did not take any SSRI during pregnancy.
SSRIs are a relatively new class of antidepressants, which help reduce symptoms of depression by preventing certain nerve cells in the brain from re-absorbing the chemical serotonin. These drugs are commonly used by millions of Americans with depression.
Although the drugs have been found to cause fewer side effects than older anti-depressants, research has shown that users of the drugs could also face an increased risk of suicides, and use during pregnancy has been linked to a risk of birth defects, especially among users of Paxil.
Prozac (fluoxetine) is marketed by Eli Lilly and is approved for the treatment of depression, obsessive-compulsive disorder (OCD) and other psychiatric problems. In 2007 there were more than 22 million Prozac prescriptions in the United States.
Paxil (paroxetine) is a selective serotonin reuptake inhibitor prescribed to treat depression. Approved in 1992, it has become one of the most commonly prescribed drugs in the United States, with sales of just under $1 billion in 2008.
In December 2005, the FDA issued an alert about the risk of birth defects from Paxil after studies showed the drug could increase the risk of the heart defects when taken during the first three months of pregnancy. At that time, the agency also required GlaxoSmithKline to update the warning label to include information about the risk of birth defects from Paxil side effects.
The company reportedly agreed to settle hundreds of Paxil heart birth defect lawsuits last year. The Paxil lawsuits were filed by parents who say that the use of the antidepressant during pregnancy caused persistent pulmonary hypertension in newborns (PPHN) and other birth defects. The lawsuits claimed that the company failed to warn consumers and doctors that use of Paxil during pregnancy could lead to congenital heart defects in newborns. The lawsuits also claimed that the company purposefully hid test results that would have revealed the side effects of Paxil and misled doctors.
The researchers recommended that physicians avoid prescribing Paxil or Prozac to pregnant women unless other treatments to control their depression failed. The researchers noted that the overall risks were small and in some cases the benefit to the mother's health might outweigh the birth defect risks.
Latosha

March 5, 2012 at 9:47 am

I had my son on March 14,2004.He was born with a hole in his heart and I was on Prozac it shouldn't have been on the market no way everything we take now days it's has,hasn't,or is going to make sicker than we already is thanks alot!!!!!
"*" indicates required fields