PCPC Trade Association Dismissed From Talc Powder Lawsuits Over Ovarian Cancer
June 22, 2021
By: Irvin Jackson
The U.S. District Judge presiding over all federal talc powder cancer lawsuits has dismissed the Personal Care Products Council (PCPC) as a defendant in the litigation, finding that plaintiffs did not establish the industry trade association was connected to the marketing of the Johnson & Johnson products implicated in the cases.
Johnson & Johnson currently faces more than 30,000 Baby Powder lawsuits and Shower-to-Shower lawsuits, each involving similar allegations that the company failed to warn about the risks associated with exposure to talc and asbestos particles contained in the products, which allegedly caused adult women to develop ovarian cancer and other health problems.
PCPC was also named as a defendant in many of the cases, with plaintiffs claiming the trade association promoted the safety and convenience of talc-based products, and thus provided an air of legitimacy to powders which were actually contaminated with cancer-causing substances.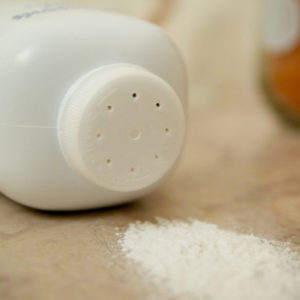 In an opinion (PDF) issued on June 16, U.S. District Judge Freda L. Wolfson granted a motion for summary judgment filed by PCPC, dismissing the group from the litigation. To be included in the litigation, Judge Wolfson found that plaintiffs would have to establish PCPC was a seller or manufacturer of talc-based products.
"In sum, I find that PCPC does not have a legal duty to consumers to ensure that its members' products are safe for consumer use. PCPC is a voluntary trade association that has no control over the ingredients used by cosmetic manufacturers," Judge Wolfson wrote. "PCPC is in no way involved in the manufacture of cosmetic products, like talcum powder, and it does not purport to test its members' products for safety and warrant that safety to the general public. In that regard, it is not foreseeable to PCPC that harm could result to a consumer from use of specific talc products sold by its member manufacturers."
The decision comes as Judge Wolfson is presiding over final pretrial proceedings in a small group of "bellwether" cases that are expected to be set for trial next year, to help gauge how juries are likely to respond to certain evidence and testimony that will be repeated throughout the litigation.
Earlier this month, the Court established a series of deadlines for dispositive motions that will be filed in December 2021, providing the final hurdle before talc powder ovarian cancer cases start going before federal juries.
While the outcomes of these "test" trial dates will not be binding on the claims brought by other women, they will likely have a significant impact on the amount Johnson & Johnson may have to pay for talc powder settlements, if the company wants to avoid thousands of individual trial dates in U.S. District Courts nationwide in the coming years.
"*" indicates required fields