Pedestrian Deaths from Automobiles Account for 15% of All Traffic Fatalities: Report
March 11, 2016
By: Russell Maas
A new report indicates that the number of pedestrian fatalities linked to auto accidents rose 10% in the first half of 2015, due largely to distracted driving and higher volumes of vehicle travel. 
The Governors Highway Safety Association (GHSA) released new data, in a report titled "Pedestrian Traffic Fatalities By State" (PDF), which highlights a spike in the number of pedestrian accidents resulting in death on U.S. roadways.
The report analyzed pedestrian fatalities during the first six months of 2015, and found a 10% increase when compared to 2014, and a 19% increase compared to a similar report issued five years ago in 2009.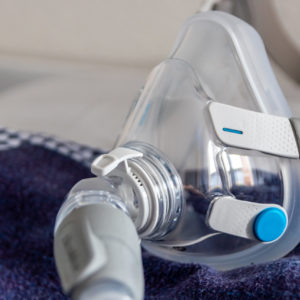 Did You Know?
Millions of Philips CPAP Machines Recalled
Philips DreamStation, CPAP and BiPAP machines sold in recent years may pose a risk of cancer, lung damage and other injuries.
Learn More
According to the findings, 26 states and the District of Columbia had more deaths involving walkers, runners, or other pedestrians. Only 21 states had drops in the number of pedestrian deaths, and three remained constant when compared to the 2014 data.
On average, there are nearly 5,000 pedestrians killed from roadway accidents. The GHSA report indicates that during the first six months of 2015, there were a total of 2,463 pedestrian fatalities, which is a 10% increase from the 2014 year, which recorded 2,232 fatalities during the same time frame.
If the rate of fatalities further indicates a constant 10% increase over the full 12 months of 2015, it could become the highest pedestrian fatality rate ever recorded since the agency began collecting data in 1975.
Decreased fuel prices, demographics, increased motor vehicle travel, and a recent influx in the amount of individuals walking to and from work may have all contributed to the rising number of pedestrian deaths, according to the report.
Census data cited in the GHSA report indicates that nearly 1 million more Americans walked to work in 2013, when compared to 2005, which is a 21% increase. Although the Census data for 2015 has not been released, researchers say it is likely the walking commuter population has continued to grow over the last two years.
In addition to an increased population walking to work, there was also an increased number of vehicle miles traveled. Monitoring data published by the Federal Highway Administration (FHWA) indicates motor vehicle travel on all roads and streets increased by nearly 4% during the first half of 2015, when compared to 2014. The FHWA reports that more than 52 billion vehicle miles were traveled during the first six months of 2015, becoming the highest recorded number of miles traveled to date.
Pedestrian safety has become a growing concern over the last several years as the number of pedestrian fatalities has continued to grow. GHSA data indicates that over the last several years the percentage of auto accidents involving pedestrians has grown from 11% to 15%.
Drivers Are Not the Only Ones Distracted
Aside from growing numbers of pedestrians and growing numbers of vehicle miles traveled, researchers say distracted driving is the highest contributing factor to pedestrian fatalities.
GHSA reports that pedestrian fatalities may be growing not only due to cell phone use and in-dash display touch screens in vehicles, but also because of pedestrian being distracted from texting or using the internet while walking.
The report cites The Wireless Association, which found a 26% increase in mobile data usage from 2013 to 2014. The number of annual multimedia messages increased by nearly 60%. Distracted walking into roadways is comparably hazardous as texting while driving, leaving researchers to speculate without verifiable evidence.
Studies over the last decade have indicated human error contributes to 94% of all automobile accidents, whether fatal or not. The most persistent contributors to human error crash fatalities have been distracted, drowsy, and drunk driving, as well as failure to wear seatbelts.
Data collected by the National Highway Traffic Safety Administration (NHTSA) indicated that vehicle occupant fatalities also increased during the first nine months of 2015. A report issued by the NHTSA on February 5, indicated a 9.3% increase in automobile to automobile related fatalities for the first nine months of 2015, suggesting that unsafe habits such as drunk, drowsy, and distracted driving may be contributing to the recent increase.
The NHTSA data estimated 26,000 fatalities during the first nine months of last year, compared to the 23,000 fatalities during the same time period in 2014. The remaining three months of 2015 are currently still under review, but the 10% increase is anticipated to become higher once the additional data is added.
Today is the last day of a series of summits held by the NHTSA to gather new ideas, engage new partners, and generate effective approaches to combat core behavioral issues that consistently lead to roadway deaths. Five seminars sponsored by the Department of Transportation (DOT) have addressed core strategies to counter poor driving behaviors, new safety technologies and to define the long term vision for traffic safety.
"*" indicates required fields