Rise in Pedestrian Deaths Largely Linked to Urban Areas, Away From Intersections: AAA Study
January 22, 2021
By: Russell Maas
A new report by highway safety experts identifies several trends which may be behind the increases in pedestrian deaths related to motor vehicle accidents, finding that the vast majority of the rise seen in recent years involves pedestrians commuting in urban hours, often during the evening hours and at areas other than intersections.
The American Automobile Association (AAA) released a pedestrian fatality report this month, analyzing a ten-year span of pedestrian-involved motor vehicle accidents to find what is contributing to the steadily rising number of deaths recorded each year.
Researchers collected data on all motor vehicle accidents in the United States from 2009 to 2018, which resulted in the death of a pedestrian. They sought to determine if there were common pedestrian, driver, vehicle, or environmental factors causing the incidents.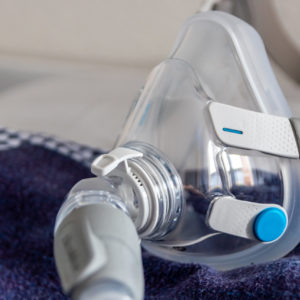 Did You Know?
Millions of Philips CPAP Machines Recalled
Philips DreamStation, CPAP and BiPAP machines sold in recent years may pose a risk of cancer, lung damage and other injuries.
Learn More
The study notes that the rise in pedestrian accident deaths reached the highest levels recorded in more than three decades, with fatalities involving pedestrians increasing by 53%, from 4,109 to 6,283 over the decade-long study period.
The number of pedestrians killed by automobiles in urban areas increased by more than 2,000 from 2008 to 2018, with well over two-thirds of the incidents occurring on non-freeway arterials, and outside of intersections, according to the findings. Fatality reports recorded at intersections only increased by 29%, while the number of pedestrian fatalities at non-intersection locations on the roadway increased by 70%, accounting for more than 1,800 deaths.
While speeding has been identified as a frequent factor in pedestrian deaths, researchers found the number of pedestrians fatally injured on roads with speed limits of 25 mph or slower increased by 64% during the study period.
Researchers suggest the increased fatality rates in these areas could be the result of the increasing popularity of larger sport utility vehicles (SUVs). The number of SUV involved pedestrian fatalities skyrocketed by 79% over the course of the study. Past research has found the larger, and higher setting front ends of SUVs commonly causes increased trauma to a pedestrian when struck, decreasing the odds of survival following an impact even at lower speeds.
Not only were SUV's found to be linked to a drastic increase in pedestrian fatalities, but researchers also indicated the number of vehicles 15 years old or more involved in these deaths nearly tripled, citing the lack of modern vehicle safety technologies such as pedestrian automatic emergency braking (PAEB).
While pedestrian deaths remained almost constant in rural areas, the overall increase in pedestrian fatalities occurred almost exclusively in urban settings, with the majority occurring at night time. Researchers identified an 87% increase in pedestrian fatalities occurring during the weekday evening and nighttime hours between 4:00pm and 11:00pm, which could be attributed to the steadily increasing number people electing to walk to and from work, and for personal errands.
As a result of the findings, researchers are calling for additional research to be performed to understand the factors contributing to the major increase in pedestrian fatalities specifically on urban roadways, outside of intersections, arterials, so that appropriate countermeasures can be targeted. '
The rising rate of pedestrian fatalities has also become a major focus of the National Transportation Safety Board (NTSB), which released a series of safety recommendations in September 2018, calling for the National Highway Traffic Safety Administration (NHTSA), the Centers for Disease Control and Prevention (CDC) and the Federal Highway Administration (FHA) to collaborate on efforts to produce better standards to protect pedestrians.
In September 2020, the NHTSA launched the first ever National Pedestrian Safety Month campaign, in which members of the members of the Federal Highway Administration (FHWA), the Governors Highway Safety Association (GHSA), and members of the State and Local Program Director for America Walks gathered to discuss possible causes for increasing pedestrian fatality rates and identify policy, roadway design ideas and technology that could reduce the rate of vehicle collisions with pedestrians.
"*" indicates required fields