Pediatric Sepsis Treatment Within One Hour Of Detection Increases Survival: Study
August 14, 2018
By: Martha Garcia
Implementing specific steps to treat pediatric sepsis within one-hour of when it is first suspected helps to significantly reduce deaths from the condition, according to the findings of a New York study. 
After statewide regulations for sepsis care among pediatric patients were implemented in New York, deaths from the infection decreased 40%. The findings were published July 31, in the Journal of the American Medical Association (JAMA).
Researchers studied nearly 1,200 pediatric patients with sepsis in New York at 54 specialty hospitals in New York State. The research was conducted from April 1, 2014, to December 31, 2016, after statewide mandated care for pediatric sepsis was implemented in the state. Patients were studied from emergency rooms, inpatient units, and intensive care units across New York.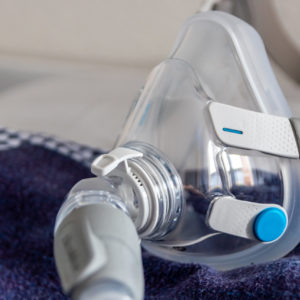 Did You Know?
Millions of Philips CPAP Machines Recalled
Philips DreamStation, CPAP and BiPAP machines sold in recent years may pose a risk of cancer, lung damage and other injuries.
Learn More
The new mandate calls for doctors to complete a "bundle" of tests and actions within 1-hour of suspecting a child has sepsis. The bundle includes completing blood cultures, administering broad spectrum antibiotics, and giving 20 mL/kg fluid bolus.
Among patients in the study, 139 died. However, when the complete bundle was given to pediatric patients, death rates dropped by 40%.
The entire bundle was completed in 1-hour for 294 patients, or about 25% of the children in the total study.
Overall, only antibiotics were administered to about 68% of patients, or 798 children. Roughly 63%, or 740 patients had blood cultures completed. Only 47% of patients, or 548 children, had a fluid bolus completed within the one-hour time frame.
When only one part or portions of the bundle, but not the entire bundle, were administered, death rates did not decrease. Completing only parts of the protocol did not positively impact outcomes for children. However, completing the entire protocol helped decrease the chance of death for children with sepsis.
Sepsis occurs when the body is severely affected by an infection, including bacterial, viral, and fungal infections. The infections spread and cause tissues and organs to shut down. Research indicates sepsis infections may cause half of all hospital deaths.
Children who have sepsis can seem perfectly healthy and within hours deteriorate rapidly. This is why it is especially important to identify the symptoms of sepsis and act quickly, which is what the bundle protocol is designed to do.
New York implemented the protocol after 12-year-old Rory Staunton died from undiagnosed sepsis in 2012. Staunton developed sepsis after a minor scrape became a larger infection. After the findings of the new study are analyzed, more states may follow New York's lead and implement the bundle as a mandatory protocol.
Recently the World Health Organization called sepsis infections a "global priority" because it leads to millions of deaths each year. Implementing the new protocols across the United States and globally could help save thousands of lives every year.
"*" indicates required fields