Sepsis Infections a "Global Priority" WHO Declares
July 07, 2017
By: Martha Garcia
A group of international experts have determined that sepsis is a global health priority, which requires added efforts by healthcare professions focused on prevention and raising awareness about the widespread problem, which cause millions of deaths each year. 
The World Health Assembly, a division of the World Health Organization (WHO), recently issued a resolution to focus on sepsis and make it a "global priority." Details of the resolution were published last week in the New England Journal of Medicine.
Sepsis is defined as life-threatening organ dysfunction from infection. It is a condition that is caused by an infection in the body and can affect anyone at any time. It can stem from serious infections like pneumonia, appendicitis, infections of the blood and other infections like urinary infections and skin infections.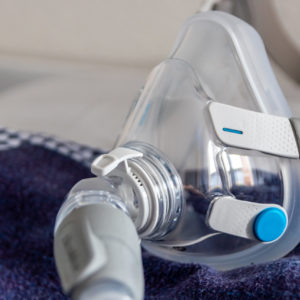 Did You Know?
Millions of Philips CPAP Machines Recalled
Philips DreamStation, CPAP and BiPAP machines sold in recent years may pose a risk of cancer, lung damage and other injuries.
Learn More
Symptoms of sepsis include, confusion, shortness of breath, increased heart rate, low blood pressure, weakness, loss of appetite, fever, chills, and low urine output.
Current estimates suggest that there are 30 million episodes of sepsis infections each year, causing 6 million deaths. It is considerably widespread and often under reported.
National surveys report many community members are not aware of sepsis signs or symptoms. In Australia, more than 40 percent of people have never heard of sepsis. In Brazil in 2014, only 7 percent of people had heard of sepsis, by 2017, still only 14 percent are aware of sepsis.
A 2010 survey indicated 60 percent of Americans didn't know what sepsis was. Awareness campaigns helped to increase awareness to 55 percent.
The resolution indicated the lack of knowledge is due to the majority of cases being contracted and treated in hospitals, usually in high-income countries. A 2016 study indicated people who contract sepsis are more likely to get it from hospital intensive care units (ICU). However, 90 percent of the world's population lives in low or mid income countries where many sepsis cases aren't reported.
Additionally, most sepsis deaths are classified as an underlying infection. WHO researchers said sepsis coding and classification must be improved to account for deaths properly. Another study published in 2014 concluded half of all hospital deaths each year are caused by sepsis.
The new resolution urges member states to take specific actions to reduce the burden of sepsis through improved prevention, diagnosis and management.
That includes the initiation of public health initiatives to prevent sepsis, surveillance systems for detecting outbreaks early, awareness programs for healthcare workers and the public, simplifying early treatment, and focusing on rapid treatment with antibiotics. It warned that antibiotics must also be used with caution to help minimize the growth of antibiotic resistant bacteria.
Current health initiatives help support the prevention of sepsis, according to researchers. Those initiatives include vaccination, clean childbirth, clean surgical practices, and access to clean water, sanitation and hygiene in homes, schools, and health care facilities.
Researchers said the most important step would be more robust national public awareness programs. Understanding and knowing the signs and symptoms can help prevent sepsis deaths. Every hour treatment is delayed, the survival rate of sepsis drops about 8 percent. However, many hospitals fail to diagnose sepsis quickly.
"*" indicates required fields