Banned Pesticide May Have Multigenerational Side Effects: Study
July 25, 2014
By: Martha Garcia
New research highlights the long-lasting effects exposure to certain pesticides may cause, suggesting that off-spring of individuals exposed to a harmful pesticide previously banned may face an increased risk of developing kidney disease, ovarian disease, obesity and other health issues for generations.
In a study published this week in the medical journal PLOS One, researchers examined the acestral effect of exposure to Methoxychlor, which was widely used during the 1970s. The side effects of the pesticide may affect great-grandchildren of those exposed, even with no further exposure to the pesticide themselves.
Researchers from Washington State University Center for Reproductive Biology exposed rats during days eight to 14 of gestation with Methoxychlor at levels typically used in high environmental exposure in the U.S. The adult onset of disease was then evaluated among the great-grand offspring of the rats.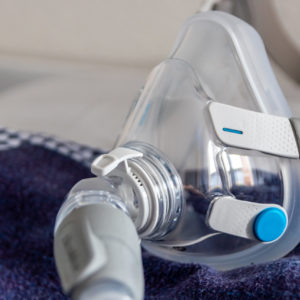 Did You Know?
Millions of Philips CPAP Machines Recalled
Philips DreamStation, CPAP and BiPAP machines sold in recent years may pose a risk of cancer, lung damage and other injuries.
Learn More
Not only did researchers find an increased rate of kidney disease, ovarian disease and obesity, they also found the incidence spread through three generations of offspring of the animals.
"The epigenome functions like a set of switches for regulating gene expression and can be altered by environmental conditions," said Michael Skinner, professor and founder of the WSU Center for Reproductive Biology.
Methoxychlor is a pesticide which was introduced into the market in 1948, but was heavily used across the U.S. throughout the 1970s, as it was promoted as a replacement for the dangerous chemical DDT. It was commonly used on crops, ornamental plants, livestock and pets.
Slso known by the names Chemform, Methoxo, Metox and Moxie, the pesticide was eventually banned in 2003, due to acute levels of toxicity and bioaccumulation. It is also believed to be an endocrine disrupter, affecting the development of body in ways similar to a hormone.
Researchers in this latest study indicate that the pesticide may affect how genes are activated in ancestors of exposed animals. The team went on to suggest exposure to the pesticide over the past 50 years may play a significant role in the rates of disease and obesity which continue to rise across the U.S.
The transmutation of genes and incidence of disease was found in both male and female offspring, according to the researchers. However, the disease primarily transmits through the female line.
The DNA and gene sequences of the exposed animals remain unchanged. Instead exposure caused the genes of ancestors to change. This process is called transgenerational epigenetic inheritance.
The authors also noted the changes were very specific concerning Methoxychlor exposure. They speculate it may offer some information into biomarkers for research concerning other diseases.
Pesticides Shown to Regularly Impact Human Health
The results of this study come on the heels of many other studies that suggest exposure to pesticide may cause severe consequences, including many neurological consequences.
Recently, researchers revealed women who lived near pesticide exposed fields during pregnancy, experiencing exposure themselves, resulted in an increase in the likelihood of having children who develop autism. The study, published last month, found children born to pesticide exposed mothers were 60 percent more likely to develop autism spectrum disorder and developmental delays.
Another study conducted at the University of California, Los Angeles (UCLA) concluded pesticides play a significant role in causing Parkinson's disease. Researchers determined 11 common pesticides increase a person's risk of developing the disease.
In a study published in 2012, researchers found a link between child brain anomalies and exposure to pesticides during pregnancy. The study focused on exposure from common pesticides used to treat farms and golf courses across the U.S. Researchers found a correlation between exposure to high levels of pesticides during pregnancy and a development of abnormal brain growths in infants.
"*" indicates required fields