Raid, Ortho and Other Common Pesticides May Be Linked to Neurodevelopmental Disorder Risks: Study
May 09, 2023
By: Irvin Jackson
A new study suggests that exposure to certain pesticides, including chemicals found in Raid, Ortho and other popular brands, appears to cause autism-like symptoms in mice, raising concerns that they may increase the risk of neurodevelopmental disorders in humans as well.
Researchers from Emory University and the University of Toledo found that ambient exposure to pyrethroid pesticides during pregnancy may be a contributing factor to neurodevelopmental disorders, according to findings published last month in the journal PNAS Nexus.
Neurodevelopmental disorders, such as autism and attention deficit hyperactivity disorder (ADHD), affect about 17% of children in the U.S. They are often incurable, and treatments are few, or sometimes very hit or miss. In addition, it has been hard to isolate what causes the conditions, researchers said.
"A significant portion of risk for neurodevelopmental disorders (NDD) is environmental, yet very few environmental causes have been identified," the researchers wrote. "Ambient exposure to pyrethoid pesticides during pregnancy has been implicated as a potential risk factor for NDD in the unborn child."
Household Insecticides Linked to Neurodevelopmental Risks
Pyrethroid pesticides are commonly found in a number of popular household insecticides like Raid and Ortho, specifically because they are considered safe to use. However, this widespread use has made exposure to the chemicals hard to avoid, and researchers noted that they are now ubiquitous in urban streams and runoff water.
Researchers indicate that 70% to 80% of the U.S. population has detectable levels of pyrethroid metabolites in their bodies, despite the fact that they only have a half life of a few hours before breaking down.
Previous studies have suggested ambient prenatal exposure to these pesticides may increase the risk of autism, developmental delay and other neurodevelopmental disorders. In addition, researchers noted previous studies have found a correlation between the presence of the pesticides in blood or urine and an increased risk of ADHD in children.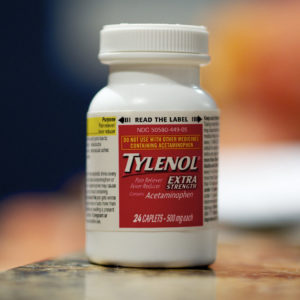 In this latest study, the researchers exposed three cohorts of female mice to deltamethrin, which is often used to combat malaria. The mice were given doses well below the benchmark determined by the U.S. Environmental Protection Agency (EPA) throughout pregnancy and lactation.
Researchers used behavior testing strategies and determined the pesticide was likely a direct cause of NDD in mice. They determined the exposed mice had increased hyperactivity and repetitive behaviors. They were less likely to vocalize and more likely to fail basic learning tasks when compared to other mice.
Exposed mice showed significant changes in dopamine levels and increases of specific metabolites which are considered reliable biomarkers of autism.
"In summary, mice developmentally exposed to a low dose of deltamethrin show a behavioral phenotype relevant to autism, ADHD, intellectual disability, and NDD in general," the researchers concluded. "A reconsideration of the EPA's benchmark dose for deltamethrin, used for regulatory guidance for all pyrethroid pesticides, is warranted."
"*" indicates required fields