Petition Calls for EPA To Test All Pesticide Ingredients
July 13, 2017
By: Irvin Jackson
The Center for Food Safety is calling on federal environmental regulators to test all ingredients used in pesticides, to assess potential risks to human health and the environment. 
In a citizen's petition (PDF) submitted on July 9 to the U.S. Environmental Protection Agency (EPA) and it's administrator, Scott Pruitt, the activist group indicates that it seeks to close a loophole in current regulations which only require the testing of the active ingredient in pesticides, but not other chemicals and ingredients that may have adverse side effects on humans, animals, drinking water and air quality.
The group requests that the EPA revise its pesticide registration regulations to factor in all pesticide ingredients and their environmental effects. It also calls on the agency to require manufacturers to conduct whole pesticide formulation and tank mixing testing; require whole formulation testing and inert ingredient testing for chronic toxicological effects and degradation; and require Endangered Species Act consultation on the effects of whole pesticide formulations and tank mixtures on how they may affect threatened and endangered species.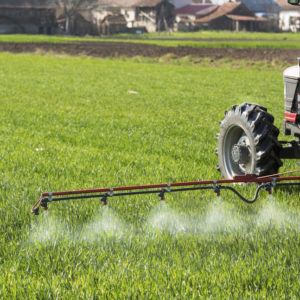 "EPA's job is to ensure pesticides are safe for children, families, and the environment, but numerous pesticides have other ingredients or combined effects that are causing significant risks and harm," Amy van Saun, an attorney with Center for Food Safety, said in a press release. "EPA's outdated and insufficient safety assessment endangers the public welfare and must be brought into the 21st Century."
The petition indicates that there is a growing body of research that the inert and adjuvant ingredients in many pesticides are contributing factors to pesticide toxicity and may be toxic on their own. However, the EPA primarily looks at the active ingredient, and ignores all of the other chemicals that may amplify or alter its effects and may be just as dangerous, the petition claims.
"EPA's data requirements largely ignore inert and adjuvant ingredients in a given formulation, as well as synergistic effects," the petition states. "Without testing of the whole pesticide formula to account for the toxicological effects of inert and adjuvant ingredients and the interactions between different pesticide ingredients, EPA cannot possibly determine with accuracy whether a given pesticide formulation will have unreasonable adverse effects to the environment."
The petition points to health risks with Roundup exposure as an example, noting that while most of the focus has been on the active ingredient glyphosate contained in Monsanto's popular weed killer, the product also includes ingredients known as surfactants, which enhance its weed killing effects, and clearly have a significant effect on the herbicide itself, but have not been tested for their effects on animals, humans or the environment.
To highlight this point, the petition notes that different Roundup formulations, using different surfactants, have different effects on amphibians exposed to the weed killer. Since all of the formulations use glyphosate, the environmental group posits that there must be some other ingredient in Roundup that causes the variability in its effects.
The petition comes on the heels of an EPA Office of Inspector General (OIG) report (PDF) released last month which came to very similar conclusions about the gaps in the EPA's pesticide testing regime.
"We found that the EPA uses the pesticide registration process to collect information on human health and environmental risks from pesticides used on herbicide-resistant weeds, but no information is collected regarding synergism," the OIG report states. "Synergy occurs when the effect of a mixture of chemicals is greater than the sum of the individual effects."
Roundup Cancer Concerns
The petition and report also come amid intense focus in the scientific, agricultural and consumer activist communities over the potential link between Roundup and non-Hodgkins lymphoma.
The cancer concerns for Roundup emerged after the World Health Organization's International Agency for Research on Cancer (IARC) decided to classify glyphosate as a probably human carcinogen in mid-2015.
In the U.S., several hundred Roundup lawsuits have been filed by farmers, landscapers, agricultural workers and others regularly exposed to Roundup, alleging that they may have avoided a diagnosis of non-Hodgkins lymphoma or other cancer if warnings had been provided by Monsanto.
"*" indicates required fields