Toxic Chemicals In Drinking Water Pose Risk for 6M Americans: Study
August 10, 2016
By: Martha Garcia
High levels of potentially toxic chemicals used in fire-fighting and manufacturing have been detected in the drinking water of nearly 200 water supplies across the U.S., suggesting that the water supply for more than 6 million Americans may be contaminated. 
In a study published this week in the journal Environmental Science & Technology Letters, researchers from Harvard University warn that more than 33 states have drinking water supplies with detectable levels of polyfluoroalkyl and perfluoroalkyl substances (PFASs), which are part of a class of chemicals known to cause widespread health effects.
PFASs are chemicals used in both industrial and commercial products, including non-stick coatings of pans, fire-fighting foam and water-repellant clothing. PFASs are known hormone disruptors and have been linked to increased risk of kidney cancer, thyroid problems, high cholesterol, and low birth weight in children whose mothers were exposed during pregnancy.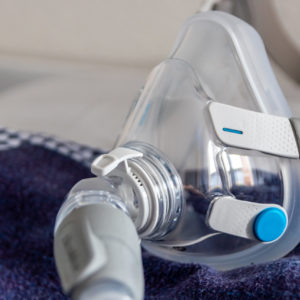 Did You Know?
Millions of Philips CPAP Machines Recalled
Philips DreamStation, CPAP and BiPAP machines sold in recent years may pose a risk of cancer, lung damage and other injuries.
Learn More
The chemicals pose a risk to human developmental, immune, metabolic and endocrine health, the study warns.
Researchers analyzed the drinking water for sites where PFASs are normally found, including military fire training areas, waste water treatment plants, civilian airports where fire-fighting foam is used, and industrial manufacturing sites.
More than 36,000 samples of drinking water taken from 2013 to 2015 were analyzed in the study. Researchers focused on six types of PFASs from the U.S. Environmental Protection Agency's (EPA) third Unregulated Contaminant Monitoring Rule.
A total of 194 of 4,984 water supplies across 33 states serving 16.5 million people had detectable levels of PFASs at or above minimum reporting levels.
Of those water supplies, 66 had at least one sample that exceeded the EPA's health advisory limit of 70 parts per trillion for two types of chemicals: perfluorooctanesulfonic acid (PFOS) and perfluorooctanoic acid (PFOA).
Those 66 water supplies serve more than 6 million people across 14 states. The levels exceed the EPA lifetime health advisory level for the chemicals.
PFASs Unregulated
The federal government currently does not regulate PFAS chemicals; however the chemicals are on the EPA's list of unregulated contaminants that the agency monitors. In May, the EPA issued an advisory for PFASs, calling on companies using the chemicals in manufacturing to follow more stringent guidelines than EPA has recommended.
In response, one Alabama community declared their tap water unfit to drink. Resident's were warned to avoid the water until officials could install high powered filters. In New York, a company agreed to install carbon filters in private homes where high levels of PFASs were detected.
Facilities where the chemicals are used, civilian airports where fire-fighting foam is used in training and where the chemical is used in manufacturing, are significantly associated with higher levels of PFASs.
During firefighting practice drills a large volume of PFASs wash into surface and ground water and end up in the local drinking water. The same occurs with manufacturing sites.
Study authors warn that PFASs never break down in the environment once they are released.
"*" indicates required fields