Fewer Low Birth Weight Deliveries Seen Following Ban On PFOA in Teflon: Study
December 01, 2017
By: Martha Garcia
Following a decision the ban the chemical used to make Teflon, the number of infants born nationwide with low-birth weight has dropped, according to the findings of new research. 
In a study published in the International Journal of Hygiene and Environmental Health, researchers from New York University's School of Medicine indicate that lower levels of perfluorooctanoic acid (PFOA) in women's blood was associated with a reduction in the number of low birth weight deliveries after the chemical was banned.
PFOA is used to make products that resist heat, oil stains, grease, and water. The chemicals are commonly used to manufacture Teflon, nonstick cookware, food packaging, electronics, and carpets.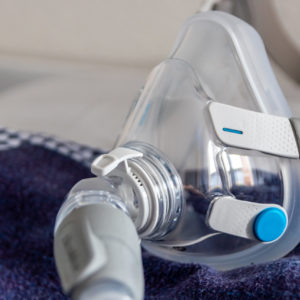 Did You Know?
Millions of Philips CPAP Machines Recalled
Philips DreamStation, CPAP and BiPAP machines sold in recent years may pose a risk of cancer, lung damage and other injuries.
Learn More
In 2003, the industry initiated a self-regulated phase out of PFOAs, coupled with EPA regulatory activities by 2014.  The ban followed studies linking PFOA chemicals to adverse health effects, including suppressed immune systems, cancer, increasing hypersensitivity in humans, and lower birth weights among newborns.
Researchers focused on blood levels of PFOAs after a phase-out of the chemical began in 2003, culminating in the ban by 2014. Researchers used data from the National Health and Nutrition Examination Survey (NHANES) for 2003 to 2014. They measured blood levels of PFOAs among women 18 to 49 years old. Birth weights for their children were obtained from Vital Statistics Natality Birth Data.
Although the phase out was initiated in 2003, PFOA rates did not begin to decline until 2009, according to the findings. The data indicated serum PFOA levels remained constant for 2003–2004, with an average of 3.3 nanograms per milliliter (ng/mL). Average rates for 2007–2008 measured 3.5 ng/mL. By 2009–2010, rates began to decline, with levels at 2.8 ng/mL and 1.6 ng/mL from 2013–2014.
Low birth weight attributed to PFOA exposure for 2003–2014 was estimated at $13.7 billion. However, that cost declined steadily following the ban, with a cost of roughly $2.97 billion in the 2003–2004 timeframe, $2.4 billion from 2009–2010, and $347 million by 2013–2014.
Researchers estimated nearly 13,000 cases of infants with low-birth weight could have been prevented in 2003–2004 if PFOAs were phased out sooner.  Another 10,000 could have been prevented for the 2009–2010 time frame, and about 1,500 for the 2012–2014 time period.
Researchers say the combination of both the industry phase out and the eventual ban helped to greatly reduce PFOA exposure, and thus, reduce the incidence of low-birth weight babies.
However, the effects of PFOA still linger and continue to have other health side effects. A study published in 2016 indicated more than 6 million Americans are at risk of side effects from water supplies contaminated with PFOA in the U.S. Chemicals, including PFOAs and others, were detected in more than 200 water supplies across the country.
A panel of scientists convened in 2016 warned that while PFOA use in consumer products and emissions have been reduced, PFOAs are still widely detectable in the U.S. population.
"*" indicates required fields