Common Fact Discovery in Philips CPAP/BiPAP Lawsuits Moving Forward in MDL
July 05, 2022
By: Irvin Jackson
While a growing number of Philips CPAP/BiPAP lawsuits continue to be filed by former users of recalled sleep apnea machines diagnosed with cancer, lung damage and other injuries, the U.S. District Judge presiding over the litigation has authorized the parties commence general fact discovery on common issues in the claims.
Philips Respironics faces thousands of product liability claims brought in the federal court system, each raising similar allegations that former users of recalled DreamStation, CPAP, BiPAP and mechanical ventilators were left with injuries caused by a toxic sound abatement foam inside the devices, which has been found to be prone to break down and degrade, releasing black particles and chemicals directly into the users' lungs.
A Philips CPAP recall was first announced in June 2021, impacting millions of devices sold between 2009 and early 2021, which contained a polyester-based polyurethane (PE-PUR) foam designed to reduce noise and vibrations while the machines were used at night for treatment of sleep apnea. However, there is now increasing evidence the manufacturers knew for years that the foam was breaking down, yet withheld information from consumers and federal regulators until a new design was introduced in April 2021.
Former users of the recalled sleep apnea machines have already reported developing various types of cancer and lymphoma, as well as permanent lung damage, kidney disease, liver disease and other side effects from the Philips CPAP foam.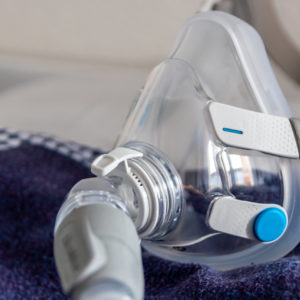 Philips CPAP Recall Lawsuit
Given common questions of fact and law raised lawsuits filed throughout the federal court system, the Philips CPAP litigation has been centralized before Senior U.S. District Judge Joy Flowers Conti in the Western District of Pennsylvania for coordinated discovery and pretrial proceedings, as part of a multidistrict litigation (MDL).
In order to begin preparing Philips CPAP/BiPAP lawsuits for trial, Judge Conti issued a case management order (PDF), which allowed the parties to commence fact discovery after July 1, 2022. The order also outlined the initial discovery plan in the litigation, and called for the parties to submit proposals last week regarding protective orders, electronically stored information (ESI) orders, and the protocol for identifying search terms that will be used during the discovery phase.
While new Philips CPAP/BiPAP lawsuits continue to be filed over the coming months and years, lawyers will engage in fact discovery regarding issues that apply to all claims. To help coordinate gathering case-specific information on each claim, the Court directed the parties to submit any stipulated forms for fact sheets which must be completed by each injured party by July 8, and a proposed order to govern depositions must be submitted by August 15.
Following a lengthy discovery process, it is expected that Judge Conti will establish a bellwether trial process, where a small group of Philips CPAP/BiPAP lawsuits will go through case-specific discovery and be prepared for a series of early trial dates to help gauge how juries may respond to certain evidence and testimony that may be repeated throughout the litigation.
"*" indicates required fields