Philips CPAP Lawsuits Centralized In Federal Court In Western Pennsylvania
October 08, 2021
By: Austin Kirk
A panel of federal judges has decided all Philips CPAP lawsuits filed in U.S. District Courts nationwide will be centralized in one court, for coordinated discovery and management of the claims, which allege that toxic sound abatement foam in the sleep apnea machines exposed users to a risk of cancer, lung damage and other injuries.
A massive Philips Respironics recall for CPAP/BiPap machines was issued in June, impacting an estimated 3.5 million devices that contained a polyester-based (PE-PUR) sound abatement foam to reduce sounds and vibrations while the breathing device was used. However, due to a defective design, the manufacturer now acknowledges that the foam degrades over time, and may release black particles or debris directly into the sleep apnea machine's air pathways, exposing users to a number of toxic chemicals and gases.
Over the past few months, dozens of personal injury and class action lawsuits over the Philips CPAP machines have been filed throughout the federal court system, each raising similar allegations that exposure the deteriorating sound abatement foam exposed users to a risk of cancer, severe respiratory problems and other health complications.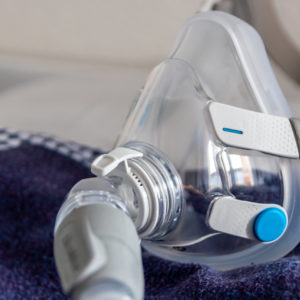 Philips CPAP Recall Lawsuit
Given similar questions of fact and law raised in the complaints, a group of plaintiffs filed a motion with the U.S. Judicial Panel on Multidistrict Litigation (JPML) in July 2021, seeking to have all of the Philips Respironics CPAP lawsuits centralized in the Eastern District of Pennsylvania, before U.S. District Judge Timothy J. Savage for pretrial proceedings as part of a multidistrict litigation (MDL).
Such consolidation is common in complex product liability litigation, where a large number of claims have been presented by former users of the same product, alleging similar injuries. Centralizing the DreamStation CPAP claims would help avoid duplicative discovery, prevent contradictory rulings from different judges, and serve the convenience of the parties, witnesses, and the courts, according to the motion.
In a response filed by the manufacturer, Philips agreed that the CPAP/BiPAP cases should be centralized, but instead called for the litigation to be consolidated in the District of Massachusetts.
Late last month, the JPML heard oral arguments on the motion, and issued a transfer order (PDF) today, deciding that the lawsuits will be centralized in the Western District of Pennsylvania, under U.S. District Judge Joy Flowers Conti.
"It appears from the parties' submissions and arguments that the recalled products were primarily manufactured by Philips RS North America LLC (formerly Philips Respironics) in Murrysville, Pennsylvania," the order states. "Thus, many of witnesses and much of the documentary evidence relevant to this litigation likely will be located within the Western District of Pennsylvania. The district also presents a convenient and accessible venue for this litigation. "
At the time of the hearing, there were 10 Philips CPAP lawsuits filed in five different federal districts. However, the JPML noted it has been made aware of at least 104 other related actions now pending in 31 districts, and the size of the litigation is expected to rapidly increase in the coming months.
Philips DreamStation CPAP Health Risks
Due to concerns about the serious health risks, the FDA issued a safety communication on June 30, urging people who use Philips DreamStation, CPAP or BiPAP machines to immediately stop using their device and contact their healthcare providers for a suitable treatment alternative.
Unfortunately, there is limited availability for other breathing machines, and alternative treatments for sleep apnea or lifestyle changes may not provide immediate relief, leaving many sleep apnea patients concerned about side effects they may experience without the CPAP machine to keep their airway open at night.
In the wake of the recall, Philips did not provide replacement CPAP machines or offer to immediately repair the PE-PUR foam problems. The company also did not provide users the funds to buy a new CPAP machine, leaving them without much-needed breathing assistance and with rising fear of using the devices they still had. It was not until last month that Philips announced a replacement plan, which may take up to a year to complete.
The Dutch manufacturer, Koninklijke Philips, N.V. generated over $23 billion in revenue last year, and is expected to face massive liability from lawsuits and CPAP machine settlements over the next few years.
Hector

May 26, 2022 at 1:44 pm

Esta maquina me la dio veteranos , dolores en pecho ,me pican los ojos y me sube la precion dw noche ,todacia la tengo
"*" indicates required fields