Streamlined Process for Filing Philips CPAP Lawsuits To Be Established in MDL
October 12, 2022
By: Irvin Jackson
With tens of thousands of individuals expected to file a Philips CPAP lawsuit in the coming months, the U.S. District Judge presiding over the litigation has asked plaintiffs to file a "Master Complaint", which will then allow the Court to establish a streamlined process for new claims to be filed in the federal multidistrict litigation (MDL), through an abbreviated "Short Form Complaint" where each plaintiff can adopt certain claims and allegations.
The litigation stems from a massive Philips CPAP recall first announced last year, involving problems with a polyester-based (PE-PUR) sound abatement foam used inside millions of sleep apnea machines. Although the foam has been used for years, it is now known that it breaks down and releases black particles directly into the air pathways, exposing users to a number of toxic chemicals and gases.
As a result of the health risks, the FDA has urged owners of millions of Philips DreamStation, CPAP, BiPAP and mechanical ventilators to stop using their device, unless it is needed life-saving treatment. A rapidly growing number of former users exposed to the machines are now coming forward and filing lawsuits alleging that the Philips CPAP caused cancer, lung damage and other life-changing side effects.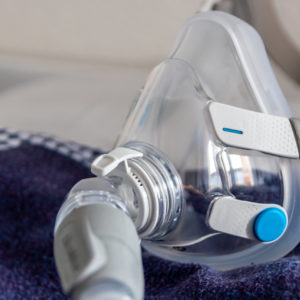 Philips CPAP Recall Lawsuit
Given common questions of fact and law raised in the complaints brought throughout the federal court system, a multidistrict litigation (MDL) was established late last year before U.S. District Judge Joy Flowers Conti in the Western District of Pennsylvania, who is presiding over coordinated discovery and pretrial proceedings.
In complex product liability lawsuits, where large numbers of individuals are pursing similar claims and allegations, it is common for the Court to approve a Master and Short Form Complaint, allowing future plaintiffs to file their claims through an abbreviated form, and the streamlined process also helps the parties coordinate discovery into common issues and manage motions filed during the litigation.
In a pretrial order (PDF) issued on October 5, Judge Conti indicates that plaintiffs will file a Master Personal Injury Complaint on October 24, 2022. Within 60 days of filing the Master Complaint, plaintiffs who have already filed lawsuits must file a Short Form Complaint, and all new claims filed in the Philips CPAP MDL will need to be brought through a Short Form Complaint in the future.
Philips will then file a Master Answers to the Complaint by December 23, which will allow the Court to address individual challenges during future motions.
October 2022 Philips CPAP Lawsuit Update
According to the latest docket report (PDF) issued by the U.S. Judicial Panel on Multidistrict Litigation (JPML), there are currently only 323 Philips CPAP claims filed before Judge Conti. However, the size and scope of the litigation is expected to rapidly increase over the remainder of 2022 and 2023.
Last month, Judge Conti announced a census registry for Philips CPAP claims, allowing individual claims to toll the statute of limitations by registering information about their case prior to filing a lawsuit. It is believed that several thousand claims will be entered on the registry over the coming weeks.
As part of the coordinated management of the litigation, it is expected that Judge Conti will establish a "bellwether" process, where the parties will identify small groups of representative claims to prepare for early trial dates, which are designed to help gauge how juries are likely to respond to certain evidence and testimony that will be repeated throughout the proceedings. However, if Philips CPAP machine settlements are not reached in the MDL, each claim may later be remanded to different U.S. District Courts nationwide for separate trial dates in the future.
Latest Updates on the Philips CPAP MDL
Learn more about the status of Philips CPAP lawsuits and the criteria for claims still being pursued by lawyers
2022 Philips CPAP Lawsuit Update
"*" indicates required fields