More Than 21,000 Philips CPAP Problems Reported to FDA, Including 124 Deaths
May 24, 2022
By: Irvin Jackson
Federal regulators indicate that more than 21,000 reports have already been submitted involving health problems from Philips CPAP machines, including at least 124 deaths among former users of the recalled sleep apnea devices.
The reports came in the wake of a massive Philips CPAP recall announced last year, impacting millions of machines sold between 2009 and April 2021, which contained a defective polyester-based polyurethane (PE-PUR) sound abatement foam.
Although the foam was intended to reduce noise and vibrations while consumers use the sleep apnea machines, serious safety concerns emerged when it was discovered that the foam degrades and breaks down over time. The deteriorating foam causes toxic particles and debris to be released directly into the machine's air pathways, mask and users lungs, which may increase Philips CPAP cancer risks.
Hundreds of former users are already pursuing a Philips CPAP lawsuit, alleging that they developed various types of cancer, lung damage and respiratory injuries following regular use of the sleep apnea machines. However, it appears that tens of thousands of additional claims are likely to be brought in the coming months and years.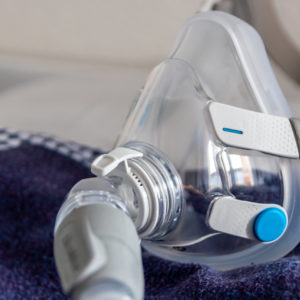 Philips CPAP Recall Lawsuit
This week, the U.S. Food and Drug Administration (FDA) issued an update on Philips CPAP problems identified by the agency between April 2021 and April 30, 2022, indicating that more than 21,000 medical device reports have been submitted involving cancer, pneumonia, asthma, infections, headaches, coughs, breathing problems, dizziness, chest pains and other side effects, including at least 124 deaths.
The reports represent a dramatic rise in submissions to the FDA over problems with the CPAP machines, as the agency only received 30 such reports between 2011 and April 2021, with only eight submitted from the U.S. and none involving serious injuries or death.
The agency warns that the analysis of the medical device reports should not be seen as an accurate representation of the total number of Philips CPAP machine problems actually experienced by users.
"Although MDRs are a valuable source of information, this passive surveillance system has limitations," the FDA update states. "The incidence, prevalence, or cause of an event cannot typically be determined from this reporting system alone due to the under-reporting of events, inaccuracies in reports, lack of verification that the device caused the reported event, and lack of information about frequency of device use."
The FDA is continuing to review and assess the reports and will release more updates as new information becomes available. The recall and Philips' actions are now reportedly the subject of an investigation by the Department of Justice.
According to an FDA inspection report released late last year, Philips knew about the problem with the degrading sound abatement foam since at least 2015, indicating that emails exchanged with the foam supplier discussed the problem. However, no investigation was initiated or corrective actions were taken until the massive recall was announced in June 2021.
"*" indicates required fields