Philips CPAP Recall May Have Been Incomplete and Probably Came Years Too Late, Per FDA Report
November 18, 2021
By: Irvin Jackson
According to alarming findings from a recently released FDA inspection report, a massive Philips Respironics CPAP recall issued last summer may not have covered all of breathing machines with toxic sound abatement foam, and likely came years later than it should have, after the company repeatedly failed to investigate reports that clearly identified problems with CPAP foam deteriorating.
While initial media reports suggested that Philips Repsironics was recalling about 3 million DreamStation, CPAP, BiPAP and mechanical ventilators in June 2021, the FDA inspection report (PDF) issued late last week indicates that over 15 million devices have been recalled, and that may not include all CPAP machines that pose a health risk for consumers.
Did you experience problems with a Philips CPAP Machine?
Lawsuits are being pursued by consumers left with breathing problems, lung damage or cancer diagnosis.
Contact A Lawyer
What the FDA describes as "on-going, Class 1 medical device recalls" have been issued due to problems with a polyester polyurthane (PE-PUR) foam in the breathing machines, which may degrade during usage and release toxic chemicals or debris directly into the machine's air pathways and users lungs.
As a result of the severe health risks from the CPAP foam, health officials immediately urged all owners of the impacted DreamStation, CPAP and BiPAP machines to immediately stop using them, unless they were necessary for life-sustaining therapy.
However, the FDA is now raising serious questions about whether other devices containing the same PE-PUR foam should have been recalled.
"There is no documented investigation, risk analysis, or design failure mode effect analysis to support your firm's rationale for which polyester polyurethane foam-containing products were affected, included, or not included in your firm's ongoing recalls," according to observations made by FDA officials during a recently conducted inspection. "[T]herefore, you have not sufficiently demonstrated that other devices, also containing polyester polyurethane foam, should not be included in your ongoing recalls, as well."
Recalling Philips CPAP Machines Came After Years of Safety Signals
When announcing a Philips CPAP recall repair and replacement program in September, the manufacturer indicated that more than 80% of the impacted devices were from the first-generation DreamStation family of products, which were launched with the PE-PUR sound abatement foam in October 2015. However, the FDA inspection report outlines a series of complaints, reports and emails that document the company was aware of issues with the foam degrading and continued to manufacturer and sell the CPAP, BiPAP and ventilators.
For years, DreamStation CPAP machines have been marketed for its quite operation due to the PE-PUR sound abatement foam, but the inspection report suggests that Philips Respironics was ignoring information that clearly established the CPAP foam was deteriorating and releasing particles into the machine air pathways that posed serious health risks for consumers.
Complaints of CPAP Foam Degrading and "Disintegrating"
Since 2008, the FDA indicates it identified at least 222,000 consumer complaints reported to Philips Respironics involving keywords that should have raised alarm about problems with foam deteriorating and releasing black particles or debris into the machine airways. However, no actions were taken to adequately investigate the problems or issue recalls until 2021.
Beginning in October 2015, the same month the popular DreamStation CPAP machine was introduced, the FDA indicates that there were emails between Philips Respironics and a raw foam supplier about the polyester polyurethane foam degrading. In August 2016, a subsequent email from the supplier implied that the CPAP foam degradation could occur in a very short amount of time.
The FDA also outlined multiple instances and field reports that found the PE-PUR foam degraded, with disintegrated pieces pulled into the patient's tubing, face masks or air pathways.
Formaldehyde Released by Philips DreamStation
One of the instances described by the FDA investigators involved a Philips DreamStation 1 machine that failed emissions testing in early 2019, documenting that during initial operations the machine exceed the tolerable limits of formaldehyde, a probable human carcinogen that has been linked to a risk of myeloid leukemia and other cancers.
Other reports also identified the release of volatile organic compounds (VOC) from the PE-PUR sound abatement foam, and the FDA indicates that some affected foam was later found to be "mutagenic, cytotoxic, carcinogenic and non-biocompatible," yet inadequate steps were taken to investigate the problems or warn owners of the CPAP machines.
"A risk analysis is inadequate or was not performed when appropriate or within an appropriate time frame of your firm becoming aware of potential polyester polyurethane foam degradation and/or Volatile Organic Compound (VOC) emission concerns regarding various CPAP, BiPAP and ventilator devices," the report states. "Specifically, there were at least fourteen instances, assessments, and/or test reports, dated from 04/01/2016 to 01/22/2021, where your firm was aware of issues and concerns related to potential foam degradation and/or Volatile Organic Compound (VOC) emissions, with various Sleep and respiratory care devices…"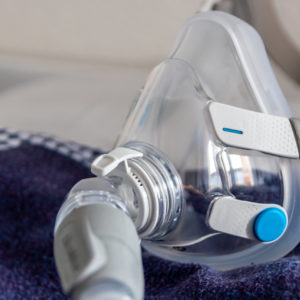 Philips CPAP Recall Lawsuit
Philips CPAP Litigation
Thousands of individuals are now pursuing Philips CPAP recall lawsuits against the manufacturer, alleging that they developed cancer or other severe respiratory problems after exposure to the PE-PUR foam, and the FDA findings are certain to play a major role in the litigation.
"Management with executive responsibility has not ensured that the quality policy is understood, implemented and maintained at all levels of the organization," according the FDA inspectors. "Specifically, firm management, including management with executive responsibility, were aware of potential foam degradation issues concerning CPAPs, BiPAPs and Trilogy ventilators since at least 1/31/2020, or earlier, and implemented no further corrective actions until April 2021… Additionally, your firm became aware of this issue and related field complaints in at least 2015 or earlier."
Given common questions of fact and law raised in complaints filed throughout the federal court system, the Philips CPAP recall litigation has been centralized before U.S. District Judge Timothy J. Savage in the Eastern District of Pennsylvania, for coordinated discovery and potential settlement negotiations.
Philips Respironics parent company, Koninklijke Philips, N.V., generated over $23 billion in revenue last year, and is expected to face massive liability over the next few years as a result of their apparent decision to place profits before consumer safety.
"*" indicates required fields