Philips CPAP Recall Settlement Master To Be Appointed in MDL
May 17, 2022
By: Irvin Jackson
With thousands of individuals pursuing a Philips CPAP lawsuit, after developing cancer, respiratory injuries or other health problems following use of a recalled sleep apnea machines, the U.S. District Judge presiding over the litigation will soon appoint a Special Master to help facilitate settlement negotiations.
Each of the claims raise similar allegations, indicating that millions of Philips DreamStation, CPAP and BiPAP machines contained a defective and dangerous PE-PUR sound abatement foam, which is prone to breakdown and degrade, releasing black particles and toxic chemicals directly into the air pathways of the breathing machines.
A Philips CPAP recall was announced in June 2021, impacting millions of devices sold between 2009 and early 2021, and evidence has emerged that suggests the manufacturer knew about problems with the sound abatement foam for years, yet withheld information from consumers and federal regulators.
Former users of the recalled sleep apnea machines have already reported developing various types of cancer and lymphoma, as well as permanent lung damage, kidney disease, liver disease and other side effects from the Philips CPAP foam.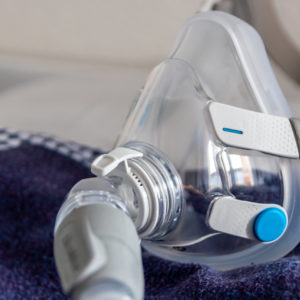 Philips CPAP Recall Lawsuit
Given common questions of fact and law raised lawsuits filed throughout the federal court system, the Philips CPAP litigation has been centralized before Senior U.S. District Judge Joy Flowers Conti in the Western District of Pennsylvania for coordinated discovery and pretrial proceedings, as part of a multidistrict litigation (MDL).
This week, a proposed order (PDF) was submitted which will appoint a returned magistrate judge as a Philips CPAP settlement master, working with the parties throughout the litigation to facilitate negotiations that may resolve claims without thousands of individual jury trials being held nationwide.
Judge Diane M. Welsh has been proposed to assist the court with settlement matters, and would have the authority to order parties, or subsets of parties, to engage in settlement discussions, create a form and schedule for the exchange of information about specific claims and make recommendations to the Court regarding any issues that may require resolution to facilitate a Philips CPAP recall settlement.
According to the proposed order, the Court will also appoint Judge Welsh as the Special Master in SoClean settlement discussions.
There are currently about a dozen class action lawsuits against SoClean that have been brought in the different U.S. District Courts nationwide, each raising similar claims that the CPAP sanitizing machines release dangerous levels of ozone, which can lead to coughing, nasal irritation, headaches, asthma attacks and other respiratory problems. The SoClean lawsuits have also been consolidated under Judge Conti in a separate, but closely-related, MDL.
As part of the coordinated pretrial proceedings before Judge Conti, it is expected that the Court will establish a bellwether program where case-specific discovery will be conducted on a group of representative claims. However, if Philips CPAP settlements or another resolution is not reached during the pretrial proceedings, each individual case may later be returned back to the U.S. District Court where it would have originated and set for future trial dates.
"*" indicates required fields