Philips CPAP Settlement Payout Agreements May Be Reached For Some Cases in 2023: CEO
March 31, 2023
By: Irvin Jackson
Millions of Philips CPAP, BiPAP and mechanical ventilators were recalled in June 2021
Lawsuit have been filed seeking Philips CPAP payouts through economic loss class action lawsuits and individual injury claims
CEO indicates the company hopes to reach Philips CPAP settlement agreements in economic class claims in 2023, with injury settlements taking longer
Settlement would come as Philips CPAP lawsuits continue to be filed
Following a massive Philips CPAP recall issued in 2021, the manufacturer's chief executive officer (CEO) indicated this week that the company hopes to reach a settlement this year, which will provide payouts for economic damages caused by the recall. However, it appears likely that it will take substantially longer for individual Philips CPAP injury lawsuits to be settled.
Millions of consumers with recalled sleep apnea devices were told to immediately stop using their Philips CPAP machines nearly two years ago, after the manufacturer acknowledged that a defective sound abatement foam inside the devices may degrade and breakdown, releasing toxic chemicals and small black particles directly into the machine's air pathways and the lungs of users.
Many experts predict that the manufacturer ultimately faces billions in legal liability and Philips CPAP settlement payouts, including economic loss class action lawsuits that seek medical monitoring and damages associated with replacing or repair the machines, as well as substantially larger claims involving personal injuries experienced by former users.
Thousands of individuals have already stepped forward to indicate that the Philips CPAP caused cancer to develop, as well as various forms of lung damage, pulmonary fibrosis, respiratory conditions and other injuries.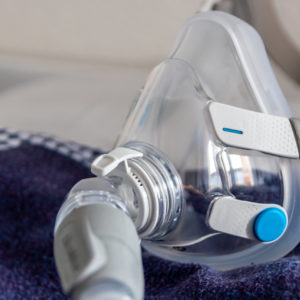 Given common questions of fact and law raised lawsuits filed throughout the federal court system, the Philips CPAP litigation has been centralized before Senior U.S. District Judge Joy Flowers Conti in the Western District of Pennsylvania for coordinated discovery and pretrial proceedings, as part of a multidistrict litigation (MDL).
In a recent interview with the Dutch newspaper Het Financieele Dagblad (in Dutch, subscription required), Royal Philips CEO Roy Jakobs indicated the company is close to a settlement agreement involving economic damage payouts for Philips CPAP class action lawsuits, which could be finalized this year. Jakobs said the company hopes to resolve individual personal injury lawsuits sometime after that, possibly in 2024.
Jakobs indicated the injury lawsuits are more complicated to resolve, and negotiations are still at an early stage. He did not give any information about the manufacturers estimated settlement costs or the average Philips CPAP payout individual users may receive. However, a settlement agreement could help the company avoid facing substantially greater liability and litigation costs if each individual case goes to trial, given the glaring defects associated with the machines.
April 2023 Philips CPAP Lawsuit Settlement Update
There are currently more than 300 lawsuits against Philips already filed in the federal court system, with thousands of additional CPAP injury claims registered on a census established by the court to toll the statute of limitations.
Throughout 2023, the number of claims is expected to rapidly grow, both involving injuries diagnosed long before the recall, as well as new injuries that continue to be diagnosed months after users breathed the toxic particles released as the sound abatement foam degraded inside their machines.
Negotiating Philips CPAP settlements for the injury claims will be more complex than the economic loss class action lawsuits, given the wide variety of different types of cancer and lung damage individual plaintiffs have alleged may be caused by the sleep apnea machines, including:
Leukemia, Lymphoma or other Cancers
Pulmonary Fibrosis, Sarcoidosis or other Lung Diseases
Chronic Asthma, Bronchitis or Pneumonia
Liver Injury, Kidney Injury, Heart Attack, Stroke or Heart Failure
As part of the coordinated management of the litigation, Judge Conti has also directed the parties to establish a bellwether process, where small groups of representative claims will be prepared for early trial dates if Philips CPAP settlements can not be reached to resolve large numbers of claims.
While the outcome of these early verdicts will not have any binding impact on other plaintiffs, the average Philips CPAP lawsuit payout amounts awarded by juries are likely to have a big influence on how much the manufacturer will pay to settle claims, to avoid each claim being remanded to different U.S. District Courts nationwide for separate trial dates in the future. However, a settlement agreement reached before then may make such trials unnecessary.
FIND OUT IF A PHILIPS CPAP SETTLEMENT IS AVAILABLE
If you or a loved one experienced problems with a recalled sleep apnea machine, find out if a Philips CPAP settlement payout may be available.
SEE IF YOU QUALIFY
"*" indicates required fields