Repaired Philips CPAP Sleep Apnea Machines Have Been Returned to Customers with Potentially Unsafe Silicone Foam
January 27, 2022
By: Irvin Jackson
Federal regulators issued updated information this week for consumers impacted by a massive Philips CPAP recall last year, indicating that some repaired sleep apnea machines have already been returned to consumers with a new type of silicone foam, even though the agency still does not have sufficient information to determine whether the fixed CPAP machines pose a risk to patients.
More than 15 million Philips DreamStation, CPAP, BiPAP and mechanical ventilators were recalled in June 2021, since they contained a defective polyester-based polyurethane (PE-PUR) sound abatement foam, which has been found to degrade and breakdown, releasing toxic chemicals and debris directly into the machine air pathways.
These problems have already been linked to reports of long-term side effects for Philips CPAP users, including respiratory injuries, lung damage and cancer.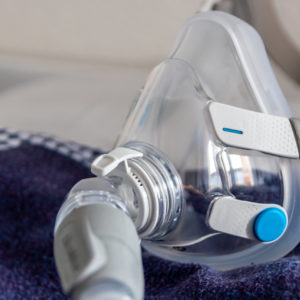 Philips CPAP Recall Lawsuit
On January 26, the FDA announced a new Philips Trilogy EVO ventilator recall, indicating that the same PE-PUR foam was used in several hundred additional devices and repair kits, which were not included in the original recall.
The agency also updated answers to frequently asked questions about the recall on Wednesday, highlighting serious on-going concerns about the safety of repaired Philips CPAP machines, where the manufacturer replaced the PE-PUR foam with a different silicone-based sound abatement foam.
During a recent inspection of the Philips manufacturing facility, the FDA discovered information that similar silicone foam used in a device marketed outside the U.S. failed a safety test for the release of certain "chemicals of concern", which may also enter the machine's air pathways, potentially causing similar health risks to the PE-PUR foam.
"The FDA is aware that patients have already received devices with silicone-based foam as part of the repair and replace program," the updated FAQ notes. "At this time, the agency does not have sufficient information to conclude whether the silicone-based foam being used in the repaired devices poses any risk to patients in the U.S."
Philips has been required to retain an independent laboratory to perform additional testing to determine what safety risks the repaired CPAP machines with silicone foam may pose for consumers. However, the FDA is not yet recommending that patients who received a repaired device should stop using their sleep apnea machine.
"The results from the independent testing are needed to determine if the silicone-based foam used in the repaired devices does in fact present any risks to patients, and the FDA will communicate those results to the public as soon as they are available," the FDA notes. "Patients who have additional concerns should talk to their health care provider about the plan for their care and treatment."
PHILIPS CPAP REPAIR LAWSUITS
Have you received a repaired Philips CPAP machine and experienced side effects?
CONTACT A LAWYER
There are currently thousands of individuals pursuing Philips CPAP lawsuits against the makers of the sleep apnea machines, already alleging they were exposed to an increased of cancer, severe respiratory problems and other health complications after breathing chemicals and gases released as the foam breaks down.
Given common questions of fact and law raised in product liability and class action lawsuits over recalled sleep apnea machines filed throughout the federal court system, the litigation has been centralized before Senior U.S. District Judge Joy Flowers Conti in the Western District of Pennsylvania for coordinated discovery and pretrial proceedings, as part of a multidistrict litigation (MDL).
"*" indicates required fields