Philips REMstar CPAP Machine Lawsuit Filed Over Acute Renal Deficiency Diagnosis
February 11, 2022
By: Irvin Jackson
According to allegations raised in a recently filed product liability lawsuit, problems with a Philips REMstar CPAP machine caused an Alabama man to develop acute renal insufficiency and other serious side effects after daily use of the recalled sleep apnea machine for a number of years.
Andre Griffin filed a complaint (PDF) in the U.S. District Court for the Southern District of Alabama on February 3, indicating that he was exposed to toxic particles and debris released by the REMstar CPAP machine's polyester-based polyurethane (PE-PUR) foam, which the manufacturer knew or should have known posed serious health risks for consumers.
The Philips REMstar CPAP machine was one of several models recalled last year by Koninklijke Philips and its North American subsidiaries, after it was discovered that the sound abatement foam degrades and breaks down, releasing chemicals, gases and particles directly into the machine's air pathways.
Millions of Philips sleep apnea machines sold since 2009 contained the toxic PE-PUR foam, which was intended to reduce noise and vibrations while the device is used at night. However, thousands of users are now pursuing Philips CPAP lawsuits alleging that they have been left with injuries, including cancers, lung damage, kidney damage and other side effects.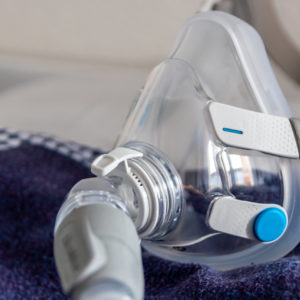 According to the lawsuit, Griffin was prescribed a sleep apnea machine and received Philip's REMstar CPAP to use every night, to help keep his airways open. However, in February 2020 he was diagnosed with acute renal sufficiency, which he now indicates was a result of the defective machine.
"The subject device was defective due, in part, to inadequate warnings because Defendants knew or should have known that the product created significantly increased risk of disease, cancer, among other health impacts, and failed to warn the medical community and Andre Griffin's physician of the nature of such risks," Griffin's lawsuit states. "Defendants omitted and downplayed the significantly increased risks of the disease, cancer and other health risks with the subject device that Defendants knew or should have known from previous testing and research even prior to subject device's FDA approval."
An FDA inspection report released after the recall has found that Philips knew about the problem with the degrading sound abatement foam in BiPAP, CPAP and ventilators for years, indicating that emails exchanged with the foam supplier discussed the problem. However, no investigation was initiated or corrective actions were taken until a massive recall was announced in June 2021.
Griffin's lawsuit will be consolidated with a growing number of similar claims filed throughout the federal court system, which are centralized for pretrial proceedings as part of a multidistrict litigation (MDL) before Senior U.S. District Judge Joy Flowers Conti in the Western District of Pennsylvania.
Judge Conti was also recently appointed to preside over a number of similar SoClean CPAP sanitizer lawsuits filed against the makers of a popular ozone cleaning device used by many owners of the recalled Philips sleep apnea machines. According to allegations raised in that litigation, the SoClean devices release dangerous levels of ozone that may pose health risks for consumers, and also accelerate the breakdown of the sound abatement foam in Philips REMstar, DreamStation and other breathing machines.
"*" indicates required fields