Philips Respironics Recall of CPAP/BiPAP Machines Hits Manufacturer's Bottom Line, As Lawsuits Mount
October 20, 2021
By: Irvin Jackson
Following a massive Philips Respironics CPAP/BiPAP machine recall issued in July, mounting litigation and repair costs are already hitting the company's bottom line hard, according various analyses of a report issued for investors this week.
On October 18, Philips announced its third-quarter results for 2021, indicating it suffered a 7.6% sales decline, which appears to be largely due to problems with its popular DreamStation CPAP/BiPAP and other similar breathing machines, which featured defective sound abatement foam which can degrade and release toxic particles directly into the air pathways.
The company also indicated shipping and chip manufacturing issues related to the global COVID-19 pandemic negatively impacted earnings. However, it appears  the likely costs associated with the recalled Philips Respironics CPAP machines so far are only the tip of the iceberg, with only 500 million euros set aside to repair and replace millions of recalled sleep apnea devices.
Hundreds of Philips DreamStation CPAP/BiPAP lawsuits have already been filed against the company, and with an estimated 3.5 million machines impacted by the recall, it is expected the litigation will continue to grow rapidly over the coming months and years.
The recalled machines all include a polyester-based (PE-PUR) sound abatement foam to reduce sounds and vibrations while the breathing device was used, which may release black particles and debris directly into users lungs. Side effects from the CPAP foam particles have already been linked to reports of cancer, lung damage and other serious health complications.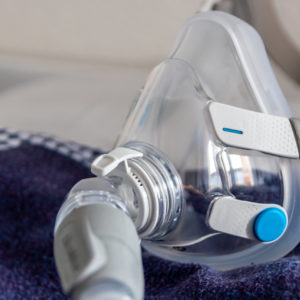 Philips CPAP Recall Lawsuit
The financial woes caused by the recall and mounting legal challenges resulted in the company's connected care business, which handles its CPAP, BiPAP and other breathing assistance devices, to show a negative operating income of just under $40 million for Q3 2021. That compares to a positive income of $326 million in the third quarter of 2020.
"This quarter's sales were impacted unfavorably by intensified global supply chain issues, such as the shortage of electronic components, and the anticipated revenue consequences of the sleep recall, as we are prioritizing the remediation of affected devices in use by patients," Philips CEO Frans van Houten said in the press release. "The repair and replacement program related to the sleep recall notification is under way in the US and several other markets. I am conscious of the impact this is having on patients and care givers, and we are doing everything we can to deliver a solution as fast as possible."
In September, Philips announced a plan to repair and replace the recalled devices, but estimates have not been provided about the anticipated costs.
According to this earnings report, Philips has made about 750,000 repair kits or replacement devices so far, with about one-third of those having been delivered to customers. The company has indicated its repair and replacement plan could take up to a year to complete.
However, many consumers are refusing the repair option, maintaining that the company has not established that it can safely remote and replace the CPAP foam, without causing other problems with the machines, and Philips Respironics class action lawsuits claim that all owners should be provided new versions of the machines that do not experience the same foam deterioration problems.consumers to buy a new one.
Earlier this month, the U.S. Judicial Panel on Multidistrict Litigation ordered that all federal Philips Respironics CPAP lawsuits will be consolidated before one judge in Western Pennsylvania for pretrial proceedings. Such consolidation is common in complex product liability litigation, where a large number of claims have been presented by former users of the same product, alleging similar injuries.
Centralizing the DreamStation CPAP claims is expected to help avoid duplicative discovery, prevent contradictory rulings from different judges, and serve the convenience of the parties, witnesses, and the courts. However, if the manufacturer fails to reach settlement with owners of recalled CPAP machines, each individual case may later be remanded back to the U.S. District Court where it was originally filed for a separate trial date.
"*" indicates required fields