Hernia Repair Complications Were Caused by Unsafe Ethicon Physiomesh, Lawsuit Claims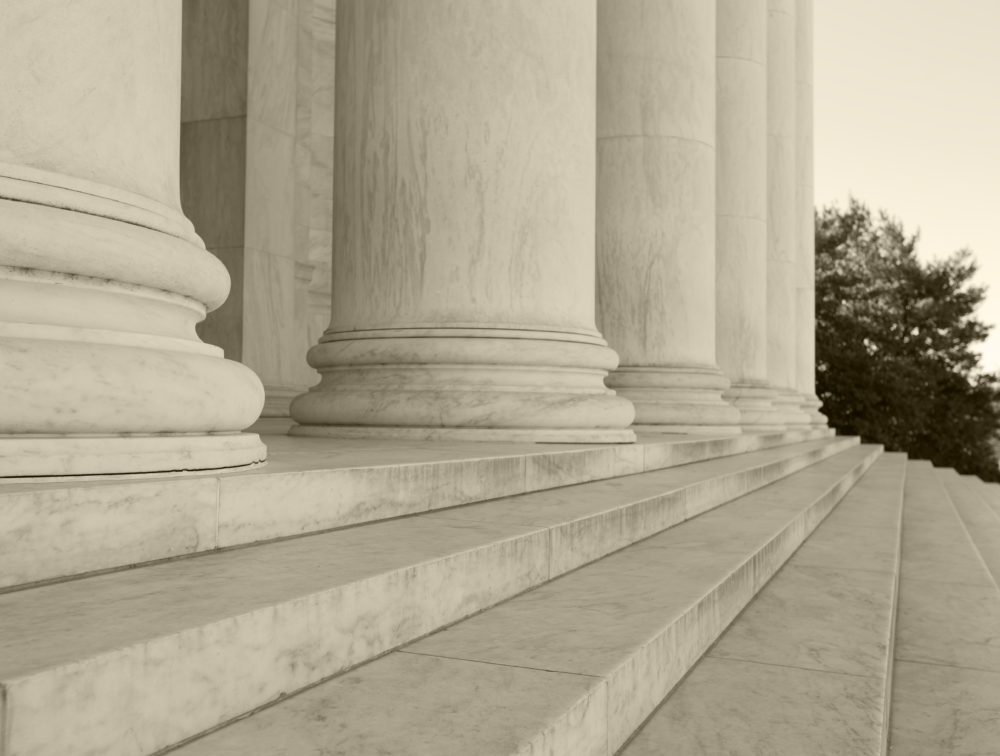 April 05, 2017
By: Irvin Jackson
After experiencing painful complications following a hernia repair, which resulted in the need for multiple revision surgeries, a Florida woman has filed a product liability lawsuit alleging that problems with Ethicon Physiomesh make the hernia mesh unsafe for its intended purpose.
The complaint (PDF) was filed late last month by Diana Jane Picolla in the U.S. District Court for the Middle District of Florida, indicating that Johnson & Johnson and its Ethicon, Inc. manufactured and sold a defective product, which poses an unreasonable risk of severe adverse reactions among patients, including chronic pain, infection, migration, deformation of the mesh, adhesions to internal orgons, erosion and other complications.
Picolla underwent surgery for an incisional hernia repair in December 2010, at which time a 15cm by 20cm patch of Physiomesh Composite mesh was laparoscopically implanted in her body. However, the lawsuit indicates that the Physiomesh failed to work as intended, allegedly causing serious injuries that resulted in the need for the mesh to be surgically removed. In addition, Picolla indicates she required at least two invasive surgical procedures due to the hernia repair complications.
"Neither Plaintiff Diana Jane Picolla nor her implanting physician were adequately warned or informed by Defendants of the defective and dangerous nature of Physiomesh," according to the complaint. "Moreover, neither Plaintiff Diana Jane Picolla nor her implanting physician were adequately warned or informed by Defendants of the risks associated with the Physiomesh or the frequency, severity or duration of such risks."
The case joins a growing number of Ethicon Physiomesh lawsuits filed in recent months, each involving similar allegations on behalf of individuals who received the hernia patch in recent years. Over the coming weeks and months, it is widely expected that the manufacturer will face hundreds, if not thousands, of cases brought nationwide.
Ethicon Physiomesh was introduced in March 2010, and has been widely used during hernia repair surgery in recent years. However, the product has been plagued by reports of complications following hernia repair, often resulting in the need for risky and painful surgical procedures to remove the product.
After failing to identify the cause of these hernia repair problems, the manufacturer decided to remove the product from the market worldwide in May 2016. The Ethicon hernia mesh recall was classified as a "market withdrawal" in the United States, but all hospitals were asked to return unused implants and the manufacturer does not intend to return the product to the market.
As hernia mesh lawyers continue to review and file a number of lawsuits for individuals nationwide who had Ethicon Physiomesh implanted, a motion was filed last month with U.S. Judicial Panel on Multidistrict Litigation (JPML), seeking to transfer all cases to the Middle District of Florida for coordinated discovery pretrial proceedings. The panel is expected to consider oral arguments on the motion during an upcoming hearing session scheduled for May 25, in San Antonio, Texas.
Scott

April 19, 2017 at 2:20 am

Severe problems both sides of the surgery areas. Pain, swelling.

Radford

April 18, 2017 at 9:27 pm

I have problems with.Ethicon prolene mesh used in my hernia repair, having same problems and symptoms with it, also Johnson@Johnson. There are lawsuits but no recall yet, have not been able to find attorney to help
"*" indicates required fields