Plaintiffs Oppose Centralization of Federal Plavix Lawsuits
November 19, 2012
By: Austin Kirk
In response to a second request filed by Bristol-Myers Squibb and Sanofi-Aventis to centralize all Plavix lawsuits pending in the federal court system, various plaintiffs have filed responses opposing the consolidation of the cases as part of an MDL, or multidistrict litigation, arguing that it will cause unnecessary delay.
The U.S. Judicial Panel on Multidistrict Litigation previously denied a motion to establish a Plavix MDL late last year, rejecting a first request brought by the drug makers to consolidate all claims filed by former users who allege that inadequate warnings were provided about the potential side effects of Plavix.
At that time there were only 12 product liability lawsuits over Plavix pending in the federal court system, with 10 of those cases already pending before one judge in the U.S. District Court for the District of New Jersey. Many of those cases were filed in 2006 or 2007, and are at a very advanced stage. Therefore, after considering oral arguments in November 2011, the JPML determined that centralizing the litigation would not help move the cases through the system faster and would provide no benefit for the parties involved.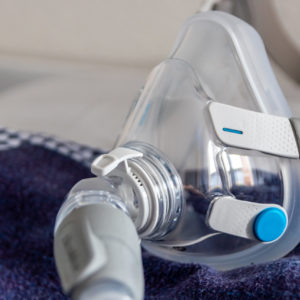 Did You Know?
Millions of Philips CPAP Machines Recalled
Philips DreamStation, CPAP and BiPAP machines sold in recent years may pose a risk of cancer, lung damage and other injuries.
Learn More
On October 15, Bristol-Myers Squibb and Sanofi-Aventis filed a second motion to consolidate the Plavix litigation, suggesting that the number of cases has more than doubled since the JPML first denied their request. The drug makers indicated that there are now more than 30 Plavix lawsuits pending in 11 different U.S. District Courts.
In various responses filed by plaintiffs involved in the litigation, questions have been raised about the number of cases cited by Bristol-Myers Squibb and Sanofi-Aventis, and all plaintiffs argue that the JPML's original decision was correct and that the renewed efforts to centralize the litigation should be rejected.
Plaintiffs Argue Size of Plavix Litigation is Largely Unchanged
In responses filed in opposition (PDF), plaintiffs indicate that there may be as few as two more actual complaints over Plavix currently pending in the federal court system that would ultimately be transferred into any MDL if one is established, suggesting that the manufacturers are attempting to inflate the number of cases to get the claims consolidated.
Plaintiffs point out that a number of the cases cited by Bristol-Myers Squibb and Sanofi-Aventis are part of a "revolving door", where the drug makers are removing cases originally filed in California state court to the federal system, despite prior rulings that suggest the lawsuits will soon be remanded right back to state court.
In addition, at least three of the lawsuits identified by the drug makers do not involve personal injury claims, but rather involve allegations of improper marketing, seeking restitution for unnecessary costs incurred by state agencies, federal agencies and third party payors. These claims seek only economic damages and do not involve common issues of fact or law, according to the plaintiffs.
Most of the Plavix cases filed to date have been brought at the state court level, with many brought in New Jersey, Illinois and California. Plaintiffs indicate that they are already engaged in informal coordination and cooperation with each other to advance these various litigations, and that it is not necessary to establish a federal MDL for the Plavix lawsuits.
The U.S. JPML is expected to hear oral arguments for the motion on January 31, 2013 in Orlando, Florida.
"*" indicates required fields