Plane Turbulence Injury Risk Can Be Resulted By Airline Industry and FAA: NTSB
August 11, 2021
By: Luke Tollen
Federal regulators indicate that plane turbulence poses a serious injury risk, especially among flight attendants, which could often be avoided if the airline industry takes specific actions.
The National Transportation Safety Board (NTSB) issued a new report this week, which warns that air turbulence is one of the few issues still causing numerous injuries within the airline industry.
During a public meeting on August 10, the NTSB outlined the findings and discussed a number of specific actions that could help reduce the plane turbulence injury risk for passengers and airline employees.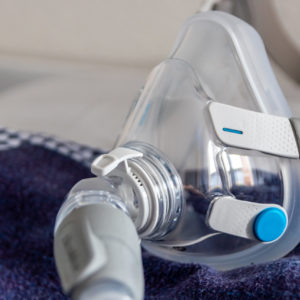 Did You Know?
Millions of Philips CPAP Machines Recalled
Philips DreamStation, CPAP and BiPAP machines sold in recent years may pose a risk of cancer, lung damage and other injuries.
Learn More
According to NTSB researchers, more than one-third of all airplane incidents involving serious injury are linked to turbulence, making it the most common airline accident type today.
Turbulence incidents happen more frequently at lower altitudes, below 20,000 feet, especially around the vicinity of thunderstorms, and flight attendants account for almost 80% of turbulence-related injuries reported in recent years, since their jobs place them in situations where they are often not wearing seat belts, the researchers noted.
The airline industry has practically wiped out most categories of airplane crashes, but it still suffers from turbulence injuries. The report mentions one flight from 2019, which left two flight attendants and a passenger with severe injuries after eight seconds of turbulence threw them into the ceiling of the plane.
The NTSB report found an increased risk of planes encountering turbulence because of global warming. The investigators referenced a 2019 Nature journal which found sudden changes in wind speed or direction had increased by 15% over the North Atlantic since 1979.
Despite the increasing risk of injury from turbulence, there have fortunately only been two deaths among U.S. passengers since 2009, which the NTSB attributes to increased airplane safety throughout the last decade.
Federal safety investigators are working on new technologies to reduce the number of plane turbulence injuries. One idea is to develop a system to allow pilots to share turbulence reports digitally to best document the issue.
Engineers are also trying to design is a system which could prevent encounters with turbulence by providing a warning to the pilots. However, existing technology needs to be updated to better provide pilots with up-to-date turbulence reports.
"Pilot reports of turbulence conditions are a tremendous help to both pilots and forecasters to predict and avoid hazardous turbulence and subsequent injuries," NTSB Acting Chairman Bruce Landsberg said in a press release. "The majority of injuries occurred below 20,000 feet in the vicinity of thunderstorms so it's critically important for both passengers and flight attendants to be seated with their seat belts fastened in those conditions."
The report notes that a new type of forecast, called a turbulence nowcast, combines a number of data sources to create turbulence forecasts which are updated every 15 minutes. However, it is not yet used very widely.
The board gave recommendations to the Federal Aviation Administration (FAA), the National Weather Service and the airline industry on reducing the number of turbulence-related injuries.
The report calls for more accurate and frequent turbulence observations and reporting, noting that the current system of automated reports and reports from pilots were not as effective as they could be, because the information is not widely shared throughout the national airspace system. The report calls for the FAA to update and streamline the systems which collect and share turbulence reports, making them available for all airspace users.
In addition, the NTSB recommended the FAA and National Weather Service work together to improve forecast area reporting by making the forecast coverage areas smaller and packing them with more details, while also making them more user-friendly.
The NTSB also called on air carriers to investigate additional measures to protect the flight crew and passengers from unexpected turbulence, or from turbulence which cannot be avoided. It recommends the FAA create updated guidance for the airline industry on the latest best practices and safety technology which could help avoid turbulence-related injuries.
"*" indicates required fields