Plavix Lawsuits in MDL to be Prepared for Trial in July 2017
December 01, 2015
By: Austin Kirk
The U.S. District Judge presiding over all federal Plavix lawsuits has ordered that a group of 26 cases be prepared for early trial dates, which are not expected to go before juries until the second half of 2017. 
Since February 2013, all product liability cases filed throughout the federal court system involving injuries allegedly caused by side effects of Plavix have been centralized for coordinated pretrial proceedings before U.S. District Judge Freda L. Wolfson in the District of New Jersey, as part of an MDL or Multidistrict Litigation (MDL).
The case all involve similar claims that Bristol-Myers Squibb and Sanofi-Aventis failed to adequately warn consumers or the medical community about risks associated with Plavix, including gastrointestinal bleeding, severe ulcers, a rare blood disorder known as thrombotic thrombocytopenic pupura (TTP) and other injuries.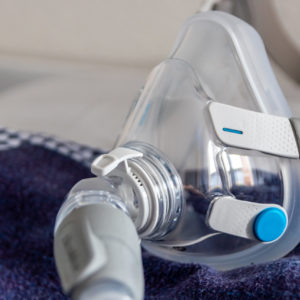 Did You Know?
Millions of Philips CPAP Machines Recalled
Philips DreamStation, CPAP and BiPAP machines sold in recent years may pose a risk of cancer, lung damage and other injuries.
Learn More
There are currently more than 250 cases pending before Judge Wolfson to reduce duplicative discovery into common issues in the claims, avoid conflicting pretrial rulings from different courts and to serve the convenience of the parties, witnesses and the courts.
In a case management order (PDF) issued last month, Judge Wolfson indicated that discovery in a group of 26 bellwether cases will be completed by October 31, 2016, with depositions of plaintiffs and non-prescribing treating doctors completed by April 15, 2016. Depositions of prescribing doctors will be conducted between April 1, 2016 and July 29, 2016.
Following expert witness discovery and any motions for summary judgment, Judge Wolfson indicates that any remaining cases not dismissed by November 1, 2016 will comprise a Trial Pool, from which the first case will be selected for trial beginning in July 2017.
While the outcome of bellwether trials are not binding on other Plavix cases, they will be closely watched by those involved in the litigation to see how juries respond to arguments and testimony that may be repeated throughout a number of other trials. The process may also help the parties reach Plavix settlements that would avoid the need for hundreds of individual trials in courts throughout the country.
Thomas

November 19, 2017 at 11:22 pm

In 2005 was put on plavix And in December 2008 I started bleeding from rectal heavy, went into hospital And pass out 5 mins later I was on bed being cuting my clothes off and blood was running out of me. They gave me blood transfusions And was put in icu for 10 days then I was sent home. I stop taking plavix for good I took a baby[Show More]In 2005 was put on plavix And in December 2008 I started bleeding from rectal heavy, went into hospital And pass out 5 mins later I was on bed being cuting my clothes off and blood was running out of me. They gave me blood transfusions And was put in icu for 10 days then I was sent home. I stop taking plavix for good I took a baby aspirin From 2008 To 2017 and never had any more problems . But I have lots of stomach Problems since Some pain to . What a life yo live can't do anything anymore I had to get a home nurse for 7 days a week 4 hours a day. Thomas

teresa

September 26, 2017 at 8:06 pm

my mom had taken the Plavix for yrs. she had several heart attacks and in OCT- 05 we found out that she had TTP. the blood disease from Plavix and my mom died of it OCT-25-05. it hurts my heart to see or hear what people go threw and still the family has no help shame on these people karma will get you all!!!!!

Michael

September 1, 2017 at 12:23 pm

My father died within 48 hours of being taken to the hospital cause of a MASSIVE cerebral hemmorhage. I asked the Dr. how this could have happened, and she didn't really give me a straight answer. I mean, he was perfectly healthy and then this comes outta nowhere? I and then I asked her if it could have been the Plavix, and finally she said that yes, It could've. I lost both my parents within a ye[Show More]My father died within 48 hours of being taken to the hospital cause of a MASSIVE cerebral hemmorhage. I asked the Dr. how this could have happened, and she didn't really give me a straight answer. I mean, he was perfectly healthy and then this comes outta nowhere? I and then I asked her if it could have been the Plavix, and finally she said that yes, It could've. I lost both my parents within a year. Nothing will ever bring my father back, and honestly I can't believe how many other incidents that where reported up above that weren't the same.... how many different ways are pharm companies allowed to kill/try and kill people? It's downright dispicable

Darrel

August 16, 2017 at 5:29 pm

I was on this drug for 3 years after I suffered from a heart attack 2014. May 2016 I suffered a head injury I was taking Plavix Generic 2017 My findings cause me to have a Brain Bleed & Ulcer Bleeding being on this drug! My Diagnosis Chronic Subdural Hematoma. Still having Symptoms! When I Went to the ER Department I was not taken of Plavix Generic it got missed and my conditions worsen! I am no [Show More]I was on this drug for 3 years after I suffered from a heart attack 2014. May 2016 I suffered a head injury I was taking Plavix Generic 2017 My findings cause me to have a Brain Bleed & Ulcer Bleeding being on this drug! My Diagnosis Chronic Subdural Hematoma. Still having Symptoms! When I Went to the ER Department I was not taken of Plavix Generic it got missed and my conditions worsen! I am no longer on Plavix Generic Hopefully on the road to recovery!

Eartha

August 15, 2017 at 7:26 pm

I've been on plavix since for 6 months and have had 2 brain surgery due to anerisum burst ... I've been hospitalized 3 times since then and I've internally bleeding ... my doctor informed me it's do to the plavixs

Cynthia

August 11, 2017 at 3:20 pm

trial has been changed til after the 1st of the year 2018. wonder who got paid for that

D

August 3, 2017 at 4:22 pm

My husband had a nosebleed on a Saturday morning that would not stop while on plavix generic. Could not stop bleeding, so bad that the whites of his eyes turned red! Watching someone's eyeballs fill with blood is a horror show! In short, after 3 ER trips, 2 ambulance trips, 2 rhino packs, carterozation surgery, intubation period of 13 days, my husband finally was successfully extubated on the 3rd[Show More]My husband had a nosebleed on a Saturday morning that would not stop while on plavix generic. Could not stop bleeding, so bad that the whites of his eyes turned red! Watching someone's eyeballs fill with blood is a horror show! In short, after 3 ER trips, 2 ambulance trips, 2 rhino packs, carterozation surgery, intubation period of 13 days, my husband finally was successfully extubated on the 3rd attempt (which took days at a time), flat lining, allergic reactions to meds that ICU intubated patients are given, and finally delirium. My husband had to use a walker and by the grace of God he is alive! Something needs to be done! The entire family was affected!

Tom

June 27, 2017 at 8:21 pm

My mother died after falling and hitting her head while on plavix. The injury in any normal case would have been considered minor. However, there was no way to reverse the effects and she bled to death within hours of the fall.

Richard

June 20, 2017 at 5:26 pm

I, also, have been on Plavix for 12-13 years. No one told me that the longest I should be on this medication is no longer than 2 years! I had a heart attack in February of 2016 and had 2 stents put in. They immediately put me back on Plavix! The floaters in my eyes have greatly worsened, I've had bruising under my skin, and this year have had bleeding in my stools. I had a colonoscopy and endos[Show More]I, also, have been on Plavix for 12-13 years. No one told me that the longest I should be on this medication is no longer than 2 years! I had a heart attack in February of 2016 and had 2 stents put in. They immediately put me back on Plavix! The floaters in my eyes have greatly worsened, I've had bruising under my skin, and this year have had bleeding in my stools. I had a colonoscopy and endoscopy done earlier this year and could not find the cause of bleeding. So in May of this year (2017), I took myself off of Plavix. The bruising under my skin IMMEDIATELY cleared up within a little over a week! However, I still am having blood in my stools. I really want to sue someone over this, but don't know how to go about it!

Tina

June 19, 2017 at 4:25 pm

I feel plavix killed my husband

Cindy

May 18, 2017 at 1:55 pm

My mother Dorothy Adkins Belleau, fell, while on Plavix. She had commented that she needed to get off of the stuff, because it made her feel wrong. She took vitamins and was in reasonably good health, at 88 yrs. old, when she fell, resulting in the rupturing of a kidney, her spleen and her liver. She was rushed to the hospital, but nothing could be done to repair the organs that split wide open[Show More]My mother Dorothy Adkins Belleau, fell, while on Plavix. She had commented that she needed to get off of the stuff, because it made her feel wrong. She took vitamins and was in reasonably good health, at 88 yrs. old, when she fell, resulting in the rupturing of a kidney, her spleen and her liver. She was rushed to the hospital, but nothing could be done to repair the organs that split wide open and bled her out, over almost a month, under hospital care. She bled to death because of a fall and her organs were so brittle, they were inoperable.

Thomas

May 5, 2017 at 2:04 am

Have been taking g plavix and the generic version for 13 years, in Feb. 2016 I had a cough waking the following morning with severe upper right side pain , I could feel the bleeding g , went to doctors the same day , had CT scan which revealed a very large hema toma in my abdomen.taken by ambulance to hospital was admitted , had to stay 3 days and was immediately taken off plavix. Internal muscle [Show More]Have been taking g plavix and the generic version for 13 years, in Feb. 2016 I had a cough waking the following morning with severe upper right side pain , I could feel the bleeding g , went to doctors the same day , had CT scan which revealed a very large hema toma in my abdomen.taken by ambulance to hospital was admitted , had to stay 3 days and was immediately taken off plavix. Internal muscle tore from coughing causi g the bleeding.

kenneth

April 25, 2017 at 10:21 pm

I was on Plavix from 2/26/05 until 4-15-15 I was hospitalized on 2 occasions for bleeding in my bladder and had blood clots and cauterisation
"*" indicates required fields