Plavix Resistance Test Passes Study, But Dosing Still Debated
April 02, 2012
By: Staff Writers
A new study shows that testing for patient resistance to Plavix could be as simple as a hospital bedside test, but some experts wonder whether simply giving those patients higher doses will be as effective as some believe. 
According to new research published online by the The Lancet medical journal, bedside genetic tests could help determine which patients are resistant to the anticoagulant effects of Plavix.
The test looks for patients carrying a variant of a gene known as the CYP2C19*2 allele, which could cause Plavix to be ineffective and leave patients unprotected against the risk of blood clots.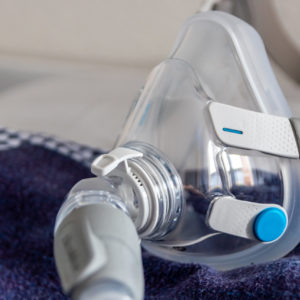 Did You Know?
Millions of Philips CPAP Machines Recalled
Philips DreamStation, CPAP and BiPAP machines sold in recent years may pose a risk of cancer, lung damage and other injuries.
Learn More
Plavix (clopidogrel) is a blood thinner that prevents blood platelets from sticking together to form clots. It is a blockbuster medication, generating annual sales of over $6 billion for Bristol Myers Squibb Co. and Sanofi-Aventis.
In August 2009, researchers from the University of Maryland identified a gene variant found in about one-third of the population that may signal a reduced effectiveness of Plavix. People with the CYP2C19 variant have reduced functioning of a liver enzyme that is supposed to convert Plavix from its inactive form to its active form, potentially making Plavix ineffective at reducing the risk of blood clots.
There are between 2.5 million and 3 million Plavix prescriptions handed out each month in the U.S., and concerns have emerged that many of these may be unnecessary due to genetic resistance to Plavix.
In the new study, point-of-care testing was given to about 200 patients implanted with a coronary heart stent for acute coronary syndrome or stable angina. Researchers were able to identify 23 people with the genetic variant that made them resistant to Plavix. When compared to other means of testing, researchers found that the bedside test had a sensitivity of 100%.
Researchers indicate that the testing shows that point-of-care genetic testing could be used to quickly and effectively determine who has the gene.
However, there is still a debate over what to do about the gene. An editorial in the Journal of the American Medical Association by Drs. Dimitrios Alexopoulos and Ioanna Xanthpoulou cast doubts on a study published in the same journal late last year, which concluded the drug resistance can be overcome with higher doses of Plavix.
According to that study, all but 10% of patients with the gene variant were able to metabolize it after being given much larger doses. However, that study was flawed in a crucial way, according to the editorial.
The study only took into account the effects of large doses after a month had passed for the patients. However, Drs Alexopoulos and Xanthpoulou argue that most events, such as strokes and heart attacks, hit Plavix patients in the first month after receiving a heart stent or other procedure that requires Plavix. That means that the study did not take into account the effectiveness of high doses within the most crucial time period, the doctors argue.
A number of Plavix lawsuits have been filed against the manufacturers alleging that the makers of Plavix promoted the expensive medication as a safer alternative to aspirin, although it may actually provide no benefit over taking a four-cent-a-day aspirin for many patients.
Plaintiffs allege that they suffered injuries as a result of their unnecessary use of Plavix, such as gastrointestinal bleeding, severe ulcers, heart attacks, strokes and a rare blood disorder known as TTP, or thrombotic thrombocytopenic purpora.
"*" indicates required fields