Playground Brain Injury Diagnosis on the Rise, According to Study
May 03, 2016
By: Martha Garcia
The number of children diagnosed with a traumatic brain injury (TBI) after falling on a playground is increasing across the country, primarily involving injuries on swings and monkey bars, according to the findings of a new study. 
Researchers say the annual rate of emergency room visits following a head injury has risen significantly from 2005 to 2013, and the cause of many of the injuries are falls sustained on the playground. The study was published in the May issue of the journal Pediatrics.
The study examined data from the National Electronic Injury Surveillance System-All Injury Program to track the number of traumatic brain injuries (TBIs) sustained among children younger than 14 between January 1, 2001, to December 31, 2013.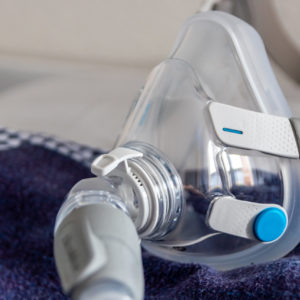 Did You Know?
Millions of Philips CPAP Machines Recalled
Philips DreamStation, CPAP and BiPAP machines sold in recent years may pose a risk of cancer, lung damage and other injuries.
Learn More
The average number of nonfatal playground-related traumatic brain injury visits each year reached more than 21,000 for children under 14. More than 53.5 children 5 to 9 years old per 100,000 children visited the ER each year.
Overall, more than 95% of the children injured were treated and released. Researchers are concerned, however, because the majority of the injuries occurred at school or on playgrounds. A total of 33.5% occurred at places of recreation or sports and 32.5% occurred at schools.
The brain injuries were frequently associated with playground equipment, but the involvement varied by age. Nearly 30% of injuries involved the monkey bars or playground gyms and 28% involved swings.
Most often the injuries involve boys, nearly 59% of the time. Half of the TBI injuries involved children between the ages of 5 and 9 years old.
Brain Injury Risks
Researchers say the rise in playground brain injuries may be attributed to more time spent on playgrounds among young children, and an increased awareness of the dangers of head trauma after concussions have made national headlines over the last few years.
Another study published in the same journal last year concluded children who suffer traumatic brain injury may be more likely to suffer long term attention deficit hyperactivity disorder (ADHD) and cause other neurocognitive problems later in childhood.
A study published in JAMA Pediatrics found that children who suffer TBIs, even mild brain injuries, can suffer significant levels of impairment in behavior and academic performance, impairing their thinking and impacted their ability to function in everyday situations.
Authors of the most recent study say there are steps that can be taken to prevent some of the head injuries. Improved playground safety, design of play sets, surfacing and maintenance can all help prevent some injuries. Other prevention methods include, adult supervision, and ways to reduce child risky behavior.
Another study published in Pediatrics last year indicated that certain changes made to football practices and rules could help prevent many TBIs. Health experts called for less contact and improved rule enforcement for proper tackling can help prevent illegal head first hits and brain injuries. Similar changes to playground play may also help prevent injuries.
Experts say caregivers should pay attention to certain indicators if their child has recently sustained a head injury, including dizziness, persistent vomiting, lethargy, change in behavior, loss of consciousness and headaches.
Despite increased awareness for concussions many people are still unaware that a simple fall can result in a serious head injury that can have lasting effects, like impaired academic performance, impaired behavior, increased risk for anxiety, depression, and cognitive disorders. Other research has linked TBI to a higher likelihood of suffering anxiety and depression as a teen.
The increase in head injuries has not been restricted to children. Another study published in 2014, concluded TBI emergency room visits increased 30 percent overall between 2006 to 2010.
"*" indicates required fields