Pokemon Go Accidents Highlight Latest Distracted Driving Risk: Study
September 19, 2016
By: Martha Garcia
In recent months, Pokémon GO has become the latest mobile gaming craze, with millions of people playing the game nationwide. However, new research indicates that it may be causing an increase in distracted driving and related accidents, raising safety concerns. 
In a study published in the medical journal JAMA Internal Medicine on September 16, researchers looking at data from social media and other sources, which suggest that hundreds of auto accidents may have occurred as players were drivers, passengers or pedestrians.
Researchers from San Diego State University focused on the effects of Pokémon GO on motor vehicle accidents from July 10 to July 19, 2016, shortly after the game was released. They examined data involving drivers and pedestrians distracted by Pokémon GO, and crashes potentially caused by Pokemon GO. They mined data from social media and news media reports.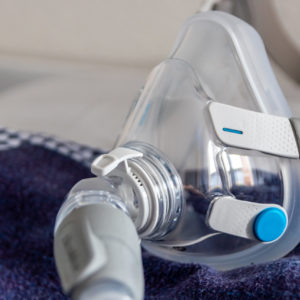 Did You Know?
Millions of Philips CPAP Machines Recalled
Philips DreamStation, CPAP and BiPAP machines sold in recent years may pose a risk of cancer, lung damage and other injuries.
Learn More
A total of 350,000 Twitter posts involved the terms "Pokémon" and "driving a car." Researchers said a random sample of 4,000 tweets generated were characterized as a player either driving, a passenger playing, or a pedestrian who interacted with traffic while playing.
Among Google News reports published from July 10 to 20, a total of 321 stories reported crashes caused by Pokémon GO.
Thirty-three percent of tweets indicated a driver, passenger or pedestrian was distracted by Pokémon GO. Researchers say, while many tweets are jokes concerning the game, the data indicates there were 114,000 actual incidents reported on twitter in 10 days.
Among the social media posts, 18% indicated a person was playing and driving, 11% indicated a passenger was playing, and four percent indicated a pedestrian was distracted while playing and had an accident with a vehicle. Researchers say about 54% of social media posts were hypothetical, unclear or unrelated to Pokémon Go.
Researchers determined that there were at least 14 actual auto accidents involving the game during the 10-day period of the study. This included incidents such as one driver who drove the car into a tree while playing.
Pokémon Go is an augmented reality game. Players move an avatar within the game as they move their own body, walking or running to catch Pokémon. They are then rewarded for collecting Pokémon placed in real-world locations, such as parks, street corners or other public places.
The game uses the rewards as an incentive to inspire physical activity. However, many players are so distracted by the game and catching the Pokémon on the screen they are not paying attention to real-life situations, including vehicles and pedestrians.
Researchers say the game is geared toward players between the ages of 16 to 24 years old. Motor vehicle crashes are the leading cause of death among this same age group, according to the American Automobile Association.
According to previous research, nearly 68% of all crashes among young drivers involve distractions within 6 seconds of the accident. The most common distractions included reaching for a cell phone, reading, writing, or using touchscreen menus on vehicle dashboards.
Researchers say that Pokémon GO could be made less of a distraction.
"Pokémon GO's makers can also voluntarily make their game safer," the researchers concluded. "Game play is already restricted at speeds greater than 10 miles per hour. Making the game inaccessible for a period after any driving speed has been achieved may be necessary given our observations that players are driving or riding in cars. At the same time augmented reality games might be disabled near roadways or parking lots to protect pedestrians and drivers alike, given reports of distractions herein."
Currently, the game carries several warnings when the app is first launched, advising players to be aware of their surroundings and to not play the game while driving. Once the app detects motion beyond 10 miles per hour, it asks if the player is a driver or passenger.
"*" indicates required fields