Police Taser Lawsuit Settlement Announced by San Jose
January 09, 2009
By: AboutLawsuits
A California wrongful death lawsuit filed by the family of a man who died after San Jose police officers used a Taser stun gun on him, was settled last month for $70,000.
On Nov. 18, 2005, an off-duty police officer used pepper spray in an attempt to subdue Jose Angel Rios after observing him in an altercation with his wife in a parking lot. Other officers subsequently arrived and tried to subdue Rios by jolting him repeatedly with a Taser stun gun and beating him with batons.
In a lawsuit originally scheduled to go to trial in October, Rios' family alleged officers continued stunning and beating him despite his pleas to stop. After a few minutes, Rios went limp and he was later pronounced dead.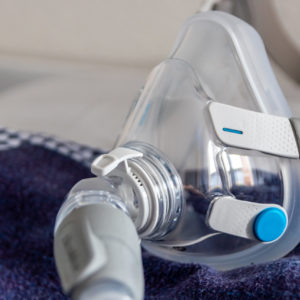 Did You Know?
Millions of Philips CPAP Machines Recalled
Philips DreamStation, CPAP and BiPAP machines sold in recent years may pose a risk of cancer, lung damage and other injuries.
Learn More
The coroner attributed Rios' death to heart failure caused by the violent struggle with police while in a state of cocaine intoxication, but also listed the police Taser use as a contributing factor.
Rios' wife and son filed the wrongful death police brutality lawsuit in November 2006. On December 16, 2008, the city of San Jose announced that they have agreed to pay $70,000 to the family, which is the first such settlement linked to a police Taser death in the city.
The Taser uses electro-muscular disruption technology to incapacitate individuals being apprehended by police who may pose a threat or flee.
There have been a number of reports of overuse and abuse of the weapons, with fatal consequences in some cases. Although Taser International, the manufacturer of the stun guns, claims that the weapons are non-lethal and safe, Amnesty International has linked hundreds of deaths to police Taser use.
A report released by Amnesty International last month called on the government to limit police Taser use to life-threatening situations or to stop using them altogether. The organization cited 334 Taser deaths between 2001 and August 2008.
According to the San Jose Mercury News, at least five police Taser deaths have occurred in San Jose, California since 2004, with at least two other wrongful death lawsuits pending against the city.
In June 2008, a San Jose federal jury found Taser International partly responsible for the February 2005 death of Robert C. Heston, who was jolted repeatedly by Salinas police during an arrest. This was the first lawsuit where the manufacturer of the stun gun was held responsible for a death after use of a Taser by police.
The jury originally awarded Heston's family $5.2 million in punitive damages, but this amount was later overturned, leaving $153,150 in compensatory damages.
Jaime

June 11, 2012 at 5:41 am

Chris. This is Jose's brother, Jaime. I pray you n little Angel are well.

Christine

August 24, 2011 at 10:48 pm

I am now a window and a singel mom. Becuase of tasers 50 thousand volts thew my husbens body 63 taser marks how can any body live thew that ? I feel thier is no Justice in this world so many people have died becuase of tasers. Why can't they use a net or bean bags . If a person has no gun or knife I do not see that as a threat to cop's.So why can they use some other meens to stop a person.
"*" indicates required fields