Power XL Juicer Recall Issued After Dozens of Reports of Injuries, Debris Ingestion
June 05, 2023
By: Katherine McDaniel
Nearly half a million Power XL juicers have been recalled due to a defect that may cause the devices to rupture while in use, which has been already been linked to hundreds of reports involving lacerations and injuries sustained by consumers.
The U.S. Consumer Product Safety Commission (CPSC) announced the Power XL Self-Cleaning Juicer recall on June 1, warning about the risk of juicers exploding and sending fragments towards consumers while in use. The devices may also leave behind sharp fragments in juice products, which could pose laceration injuries if ingested.
The Power XL juicer recall impacts approximately 479,900 juicers, and the agency warns there are already 261 reports of the juicers rupturing and inflicting injuries on consumers during use.
Officials are aware of at least 47 reports of consumers who sustained severe lacerations that required stitches or emergency treatment after being hit by the ruptured juicer parts, or from ingesting small fragments left behind in the juice.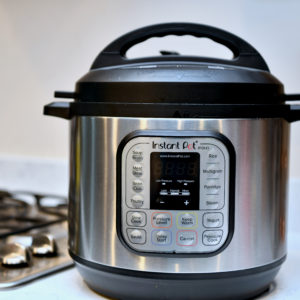 The recalled Power XL Self-Cleaning Juicers include model number SHL90-SC, with UPC 7-52356-83067-0, which was sold in Walmart stores and online at www.walmart.com, and model SHL96 with UPC 7-52356-83138-7, which was sold in Walmart, BJ's Wholesale Club, CVS, Kohl's, Marshall's, Target, T.J. Maxx stores, and online at www.amazon.com.
The stainless steel juicers were distributed in the United States and Canada from September 2020 until August 2022, and retailed for between $65 and $100.
Consumers are urged to immediately stop using the recalled Power XL juicers and contact the manufacturer for a full refund.
Empower Brands can be contacted toll-free at 866-606-2441, Monday through Friday, from 8 a.m. to 4:30 p.m. CT. They can also be contacted by email at juicerrecall@brandprotectplus.com or online at www.prodprotect.com/recall/juicer or https://powerxlproducts.com.
Thadd

June 21, 2023 at 7:17 am

I have called about the power XL juicer it's a crying shame you give out that information and they respond to you with the information that they going to send you and you never get it I have the juicy and I have the crock pot which I just found out the recall on the Crock-Pot
"*" indicates required fields