Nexium, Other Heartburn Drug Side Effects May Put Critically Ill Patients At Risk: Study
July 14, 2016
By: Irvin Jackson
The findings of a new study provide further evidence that giving critically ill individuals drugs like Nexium, Prilosec or another proton pump inhibitor (PPI) heartburn medications may increase their risk of suffering a Clostridium difficile infection, more commonly known as C. diff. 
Korean researchers found that use of proton pump inhibitors among patients in intensive care units may triple their risk of a C. diff infection (CDI). The findings were published this week in the medical journal Gut and Liver.
The research is the latest in a number of studies in recent months that have highlighted potential side effects of Nexium and other proton pump inhibitors, which include some of the most widely recognized brand name drugs on the market. In addition to prior studies highlight a potential C. diff infection risk, recent research also suggests that the drugs may increase the risk of severe kidney problems, raising questions about the widespread use of the drugs.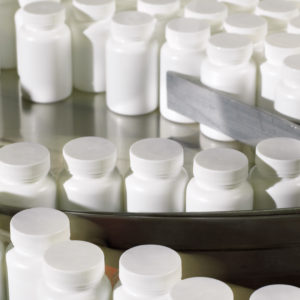 Proton pump inhibitors (PPI) work by reducing the amount of stomach acid produced, helping prevent symptoms of heartburn and acid reflux, including blockbuster drugs like Nexium, Prilosec, Protonix, Prevacid, Dexilant, AcipHex and others.
Heartburn Drug C. Diff Infection Risk
In November 2014, a report published in the medical journal Microbiome indicated that long-term use of Nexium and similar drugs could reduce the microbial diversity in the body, lowering its ability to fight off c. diff infections.
C. diff infections can lead to Clostridium difficile-associated diarrhea (CDAD), causing persistent diarrhea, water stool, abdominal pain and fever. If not treated in a timely manner, it can also eventually lead to more severe and long-lasting intestinal problems.
The FDA first warned of the link between drugs like Nexium and C. diff infections in a drug safety communication issued in February 2012, advising doctors to be aware of the potential connection when presented with patients taking heartburn medications whose diarrhea does not improve.
In this latest study, researchers analyzed incidents of C. diff infections among patients who stayed in intensive care units for more than three days from August 2005 to July 2012. Patients in ICUs are commonly prescribed either PPIs or another type of heartburn drug, known as histamine-2 receptor agonists, for stress ulcer prophylaxis.
Researchers found that patients given PPIs were more than three times more likely to receive a C. diff diagnosis.
"There have been several studies investigating the relationship between PPIs and the incidence of [C. diff infections], even in patients without prior history of hospitalization or antibiotic usage," the researchers noted. "The causes are not clear, but loss of the acidic environment of the stomach caused by PPI use weakens the defense against ingested spores and bacteria, which could be a basis for this association."
The study authors concluded that clinicians may want to consider giving ICU patients histamine-2 receptor agonists, like Pepcid, Tagamet and Zantac instead, to reduce the risk of infection.
Other Nexium Side Effects
This new study comes amid increasing concern about the widespread use and overuse of proton pump inhibitors, which are commonly used by millions of Americans.
Since the drugs have been aggressively promoted without indication of any serious side effects, many users and doctors assume the medications are safe, and the medications are typically taken for long periods of time without any effort to reduce or stop the need for the medication. Experts have expressed concern that many users continue to take the drugs, even though there may no real medical need any longer.
Over the past two years, serious questions have emerged about safety risks associated with Nexium, Prilosec and other PPIs, including a potential risk of acute kidney injury, chronic kidney damage and kidney failure.
In December 2014, the FDA required new warnings for the first time about a form of kidney damage associated with proton pump inhibitors, known as acute interstitial nephritis (AIN), which involves a sudden inflammation of the kidneys, which can lead to more severe problems.
More recent studies have highlighted the potential link between Nexium and kidney problems, suggesting that the popular drugs make also cause users to experience acute kidney injury, chronic kidney disease and end-stage kidney failure, often resulting in the need for dialysis treatment or a kidney transplant.
Earlier this year, a study published in the medical journal JAMA Internal Medicine also found an increased risk of chronic kidney disease with the heartburn medications, indicating that users of Nexium, Prilosec and other PPI may be 50% more likely when compared to non-users.
These findings were supported by another study published in April 2016, in which researchers with the Department of Veterans Affairs found that users of Nexium, Prilosec or other PPIs may be 96% more likely to develop kidney failure and 28% more likely to develop chronic kidney disease after five years of use.
A growing number of Nexium lawsuits, Prilosec lawsuits, Prevacid lawsuits, Protonix lawsuits, Dexilant lawsuits and other claims over side effects of proton pump inhibitors are now being filed against the drug makers, alleging that they failed to adequately warn users and the medical community about the potential health risks.
As heartburn drug injury lawyers continue to review and file cases, it is expected that thousands of cases could be filed in the coming months.
"*" indicates required fields