Childhood Fracture Risk Linked to Nexium, Prilosec, Other Proton Pump Inhibitors: Study
March 18, 2020
By: Irvin Jackson
The findings of a new study highlight the risk of bone fractures among children who use popular heartburn medications like Nexium, Prilosec, Protonix and others that are part of a class of drugs known as proton pump inhibitors (PPI).
Researchers from Sweden warn that children given PPIs face a more than 10% increased risk of suffering a bone fracture, according to a report published this week in the medical journal JAMA Pediatrics.
Proton pump inhibitors include widely used brand name drugs like Nexium, Prilosec, Prevacid and others, which work by reducing the amount of stomach acid produced, helping prevent symptoms of heartburn and acid reflux.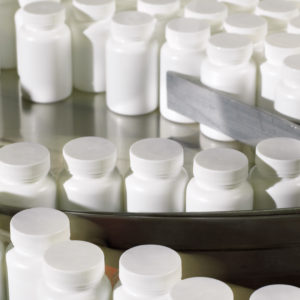 While the drugs are widely believed to be safe, and often used for years by consumers, a number of studies have raised concerns about the potential side effects of the heartburn drugs, including both a risk of bone fractures, as well as kidney problems, cancer and infection risks.
In this latest study, researchers looked at a nationwide register-based cohort which included data on 115,933 pairs of children, half of whom took drugs like Nexium and Prilosec, and half who did not. They looked at incidence of bone fractures among the group for five years. They also did comparisons to those who took histamine-2 receptor antagonists, such as Zantac and Tagamet.
According to the findings, there were 5,354 cases of any bone fracture among the children who took PPIs, compared to only 4,568 cases among those who did not. The researchers determined taking drugs like Prilosec, Prevacid and Nexium increased the risk of children suffering any bone fracture by 11%, which was considered statistically significant.
"In this large pediatric cohort, PPI use was associated with a small but significant increased risk of any fracture," the researchers concluded. "Risk of fracture should be taken into account when weighing the benefits and risks of PPI treatment in children."
Nexium, Protonix Lawsuits
In addition to concerns over bone fractures, most of the focus on the heartburn drugs has recently been centered on the drug makers' failure to warn about kidney damage linked to Nexium, Prilosec and other PPI drugs.
There are currently more than 13,000 Nexium lawsuits, Protonix lawsuits, Prilosec lawsuits, Prevacid lawsuits  and claims over other PPIs pending in courts nationwide, each raising similar allegations that users developed chronic kidney disease, acute kidney injury or end-stage renal failure, claiming that they may have avoided the diagnosis if warnings had been provided to consumers and the medical community.
Given similar questions of fact and law raised in the complaints, consolidated pretrial proceedings have been established in the federal court system, where all PPI kidney damage lawsuits are centralized before U.S. District Judge Claire C. Cecchi in the District of New Jersey to reduce duplicative discovery into common issues, avoid conflicting pretrial rulings and serve the convenience of the parties, witnesses and the courts.
As heartburn drug lawyers continue to review and file lawsuits against the manufacturers for failure to warn about potential risks associated with the medications, it is ultimately expected that the number of kidney injury cases will rapidly increase in the coming months and years.
"*" indicates required fields