Side Effects of Proton Pump Inhibitor (PPI) Drugs Linked To Asthma Risk for Children: Study
February 09, 2021
By: Irvin Jackson
The findings of a new study indicate that children may face an increased risk of breathing problems and asthma from Nexium, Prilosec and other popular heartburn drugs which are part of a class of medications known as proton pump inhibitors (PPI).
PPI medications include some of the best selling brand name drugs on the market in the United States, and are widely used by adults and children to reduce the amount of acid in the stomach, treat gastroesophageal reflux disease (GERD), heartburn, ulcers in the stomach and small intestines, and inflammation of the esophagus, In addition to Nexium and Prilosec, other brand names include Prevacid, Protonix, Zegerid, AcipHex, Dexilant and Vimovo.
In a report published this week in the medical journal JAMA Pediatrics, Swedish researchers highlight future breathing and respiratory risks children may face from the side effects of proton pump inhibitors.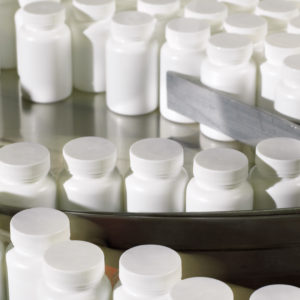 Researchers used registry data in Sweden involving nearly 81,000 matched pairs of children and adolescents; half of whom used a PPI, and half of whom did not, from January 1, 2007 to December 31, 2016.
According to the findings, those who began using one of the heartburn drugs during the study period had an asthma incidence rate of 21.8 events per 1,000 person-years. That compares to only 14 events per 1,000 person years among those who did not begin PPI use.
The highest association was linked to the use of Protonix, which more than doubled the risk of asthma among child users. Nexium carried the next highest risk, with child users facing a 64% increased risk of asthma. Prevacid and Prilosec followed, both increasing the risks of childhood asthma by just under 50%.
"In this cohort study, initiation of PPI use compared with nonuse was associated with an increased risk of asthma in children," the researchers concluded. "Proton pump inhibitors should be prescribed to children only when clearly indicated, weighing the potential benefit against potential harm."
PPI Lawsuits
While the drugs are used by millions of Americans and widely viewed as safe, concerns in recent years have mostly focused on the failure to warn about the risk of kidney damage, kidney failure and gastic cancer.
There are currently more than 15,000 Nexium lawsuits, Protonix lawsuits, Prilosec lawsuits, Prevacid lawsuits  and claims over other PPIs pending in courts nationwide, each raising similar allegations that the manufacturers withheld information about the risks for years, placing the desire for profits ahead of consumer safety.
Given similar questions of fact and law raised in the complaints, consolidated pretrial proceedings have been established in the federal court system, where all PPI kidney damage lawsuits are centralized before U.S. District Judge Claire C. Cecchi in the District of New Jersey to reduce duplicative discovery into common issues, avoid conflicting pretrial rulings and serve the convenience of the parties, witnesses and the courts.
"*" indicates required fields