Lawsuit Over Prevacid, Nexium Filed After Chronic Kidney Disease Diagnosis
July 28, 2017
By: Irvin Jackson
The makers of Nexium and Prevacid face a chronic kidney disease lawsuit filed by an Arizona woman, which alleges that users and the medical community have not been adequately warned about the potential side effects of the heartburn medications.
The complaint (PDF) was filed by Geraldine Griffin in the U.S. District Court for the District of Arizona on July 21, naming Takeda Pharmaceuticals and AstraZeneca as the defendants.
Griffin indicates that she used Prevacid from May 2006 through January 2009, and Nexium from April 2013 through October 2016. As a result of side effects linked with the proton pump inhibitors (PPI), Griffin claims she developed chronic kidney disease (CKD), which was diagnosed in August 2014.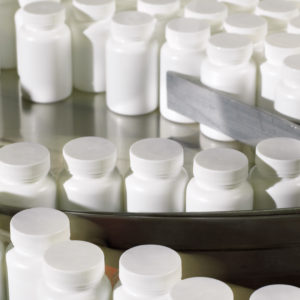 Prevacid and Nexium are similar medications, which are commonly used for treatment of heartburn and peptic disorders, such as gastroesophageal reflux disease (GERD), peptic ulcer disease and gastropathy caused by the use of nonsteroidal anti-inflammatory drugs (NSAIDs). The medications are part of a class of drugs, known as proton pump inhibitors, which have been aggressively marketed in recent years, and are used by millions of Americans based on indications by the manufacturers that they are safe and carry few serious side effects.
"Defendants have had notice of serious adverse health outcomes regarding kidney disease associated with their Nexium through case reports, clinical studies and post-market surveillance," the lawsuit states. " Specifically, Defendants had received numerous case reports of kidney injuries in patients that had ingested Nexium as early as 2001. As such, these reports of numerous kidney injuries put Defendants on notice as to the excessive risks of kidney injuries related to the use of Nexium."
Griffin's lawsuit indicates that the manufacturers concealed knowledge of the lack of long-term benefits of Nexium and Prevacid, and failed to conduct adequate post-marketing research after the two drugs hit the market.
A number of independent studies published in recent years have found that users of PPI drugs face a variety of serious kidney risks, including problems with acute interstitial nephritis (AIN), acute kidney injury (AKI), chronic kidney disease, end stage renal failure and other complications. In addition to Prevacid and Nexium, other popular proton pump inhibitors include Prilosec, Protonix, Dexilant and others.
The case filed by Griffin joins a growing number of similar Nexium lawsuits and Prevacid lawsuits filed in recent months, each involving similar allegations that the drug makers withheld important safety information about risks associated with long-term use. Similar claims have also been presented in Prilosec lawsuits, Protonix lawsuits and Dexilant lawsuits filed against the makers of these competing PPI drugs.
Earlier this year, the U.S. Judicial Panel on Multidistrict Litigation rejected a request to consolidate all federal proton pump inhibitor kidney damage lawsuits before one judge for pretrial proceedings, saying that there were too many different competing drug makers involved in the cases to justify coordinated discovery at this time. However, a second request was filed in June, indicating that the size of the litigation has continued to grow, now including at least 172 cases spread across 30 different U.S. District Courts.
The U.S. JPML heard oral arguments earlier this week, to reconsider whether to centralize cases filed by Griffin and other plaintiffs in U.S. District Courts nationwide. As heartburn drug injury lawyers continue to review and file cases in the coming months and years, it is expected that hundreds, if not thousands, of similar acute kidney injury lawsuits may be filed over the failure to warn about the side effects of PPI medications. Centralized pretrial proceedings are designed to reduce duplicative discovery into common issues, avoid conflicting pretrial rulings and to serve the convenience of the parties, witnesses and the judicial system.
Darlene

August 11, 2017 at 2:09 pm

I, too have 3rd stage kidney disease. I have been on Nexium for many years. I used to have to get a prescription for it. At that time I think it was 60mg as oppose to 24mg over the counter now, which works. Can this kidney disease be reversed?

darnell

August 8, 2017 at 7:10 pm

I have took these for years.i have had bladder infections.had my gall bladder took out,and now take 0meprazole generic for Prilosec doctor said I would have to take rest of my life

Sharyn

August 8, 2017 at 10:05 am

We are screwed one way or another. I have Barretts esophagus and suffer 24/7 heartburn. Been on Protonix for years and now Prevacid, have Rheumatoid also. What symptoms am I looking for?

Tamara

August 4, 2017 at 4:10 pm

Does this include generic brands? I was diagnosed with stage 3 kidney disease.

Annette

July 29, 2017 at 3:45 pm

I don't seem to have any issues but I am going to a doctor and have my kidneys checked out

Patsy

July 29, 2017 at 1:06 pm

My mother has taken Prilosec for many years with a doctor who has since retired. Her kidney disease that was diagnosed a few years ago has only 14% function. It has really become a problem with her heart problem her being 90 years old. Can we do anything about it?
"*" indicates required fields