PPI Heartburn Drug Kidney Lawsuit Consolidation Opposed By Manufacturers
November 28, 2016
By: Austin Kirk
The makers of Nexium, Prilosec, Dexilant and Prevacid are asking a panel of federal judges to reject a motion to consolidate all heartburn drug kidney lawsuits and centralize the cases before one judge for coordinated pretrial procedures. 
This year, a growing number of product liability claims have been filed in U.S. District Courts nationwide against the makers of proton pump inhibitors (PPIs), each raising similar allegations that the drug makers failed to provide adequate warnings for consumers and the medical community about the risk of kidney damage and kidney failure.
Given the similar questions of fact and law raised in the complaints, a group of plaintiffs filed a motion to centralize the cases as part of a federal multidistrict litigation (MDL) last month, indicating that all kidney injury lawsuits should be centralized in the Middle District of Louisiana for coordinated discovery and pretrial proceedings, which is designed to reduce duplicative discovery into common issues raised in the cases, avoid conflicting pretrial rulings from different courts and to serve the convenience of the parties, witnesses and the judicial system.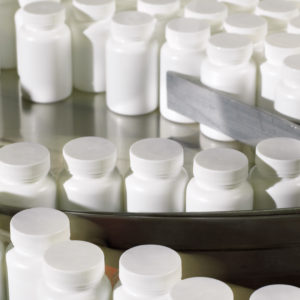 Proton pump inhibitors are a popular class of heartburn and acid reflux drugs, which are used by millions of Americans, including blockbuster brand names like Nexium, Prilosec, Protonix, Prevacid, Dexilant and others. Since the medications are widely believed to carry few serious side effects, many individuals remain on PPI drugs long-term, with little or no attempt to reduce use. However, several studies published in recent years have uncovered that the drugs may cause some users to face an increased risk of kidney injury, acute interstitial nephritis, chronic kidney disease and kidney failure.
While there are currently only a handful of cases filed against the drug makers nationwide, attorneys who brought the MDL motion indicate that they intend to file nearly 100 cases in the coming weeks, and that they are currently investigating more than 5,000 potential Nexium lawsuits, Prilosec lawsuits, Prevacid lawsuits, Protonix lawsuits,Dexilant lawsuits and other kidney failure lawsuits involving proton pump inhibitors.
On November 22, AstraZeneca, Pfizer, Procter and Gamble, and Takeda Pharmaceuticals each filed responses to the MDL petition, indicating that the U.S. Judicial Panel on Multidistrict Litigation (JPML) should refuse consolidation of the cases.
In Pfizer's response (PDF), it notes that the company has only been linked to over-the-counter versions of the drugs, and said that the thrust of the litigation has involved the use of PPIs at prescription strength. Procter and Gamble's response (PDF) makes a similar claim, noting that it is only involved with the OTC version of Prilosec.
AstraZeneca and Takeda are each manufacturers of prescription strength heartburn drugs which have been named in a number of lawsuits. However, they also oppose centralization.
AstraZeneca, which makes prescription strength Nexium and Prilosec, said in its response (PDF) that the lawsuits are too broad and are an attempt to link commonly used heartburn drugs to kidney problems which already occur regularly among the population that uses its drugs.
"This Panel should deny the transfer motion because Movants seek to consolidate cases involving individual plaintiffs who took a wide variety of medications made by a plethora of different manufacturers and allege to have suffered a range of different and distinct injuries," the response states. "Movants are essentially attempting to draw sprawling Venn diagrams around a commonly occurring category of disease among aging Americans – renal disorders – and one of the most commonly prescribed classes of medications – proton pump inhibitors ('PPIs') – and are asking this Panel to create an incalculable, consolidated proceeding involving the entire, unavoidable overlap."
AstraZeneca's response indicates that if the panel should decide to consolidate the cases, they should be centralized in the Central District of California.
Similarly, Takeda's response (PDF) claims that centralization is premature at this stage, and would not serve the convenience of parties, witnesses or the courts. The response also claims that the cases will be dominated by factual issues that are not common to all of the cases, and that if an MDL is established, its products should be excluded, saying that not enough of the cases filed so far name it as a defendant to be included.
Heartburn Drug Kidney Risks
The first warnings about any kidney issues with PPIs were added to the drug labels in December 2014, indicating that there may be a risk of acute interstitial nephritis (AIN) risk from Nexium, Prilosec and other proton pump inhibitors. This condition involves inflammation of the kidneys, but plaintiffs maintain that the warnings do not go far enough to raise awareness about the serious risks associated with these medications.
In April 2015, a study published in the medical journal CMAJ Open found that Nexium, Prilosec, and other PPIs cause a 3 times higher risk of acute interstitial nephritis, but were also associated with a 2.5 times higher risk of acute kidney injury, which involves an abrupt loss of kidney function.
Earlier this year, a study published in the medical journal JAMA Internal Medicine built on these findings, examining data on more than 10,000 participants over a period of more than 10 years, finding that the drugs were also associated with a higher incidence of chronic kidney disease.
In April 2016, researchers with the Department of Veterans Affairs found that users of Nexium, Prilosec or other PPIs may be 96% more likely to develop kidney failure and 28% more likely to develop chronic kidney disease after five years of use.
If an MDL is established for the Nexium and Prilosec lawsuits, as heartburn drug lawyers continue to review and file cases in the coming weeks and months, they would be transferred into the consolidated proceedings. However, if settlements or another resolution is not reached in the MDL, each case may ultimately be remanded back to the U.S. District Court where it was originally filed for a separate trial date in the future.
"*" indicates required fields