MDL Arguments for Lawsuits Over Nexium, Prilosec, Prevacid, Other PPI To Be Heard By JPML
July 26, 2017
By: Austin Kirk
The U.S. Judicial Panel on Multidistrict Litigation (JPML) will consider oral arguments this week about whether to transfer all  Nexium lawsuits, Prilosec lawsuits, Prevacid lawsuits, Protonix lawsuits, and other claims filed against makers of proton pump inhibitors (PPI), to one federal judge for coordinated pretrial proceedings.
Dozens of product liability cases are currently pending in various different U.S. District Courts nationwide, each raising similar allegations that users of the popular heartburn drugs suffered chronic kidney disease, acute kidney injury, renal failure or other complications recently linked to the medications.
In February 2017, the U.S. JPML rejected a request to establish a federal heartburn drug MDL, or multidistrict litigation, indicating that there were too few cases at the time, and too many different drug manufacturers involved to justify centralizing the cases before one judge for coordinated discovery and pretrial proceedings.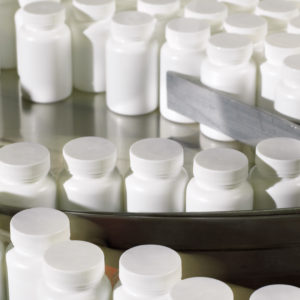 However, a second request for centralized management was filed in May, indicating that the litigation was rapidly increasing. By that time, at least 172 complaints were pending in 28 different districts, and the size of the number of cases has continued to grow since then.
A group of 28 different plaintiffs filed the renewed request for coordination, indicating that the drug makers no longer oppose the establishment of an MDL, which would help reduce duplicative discovery into common issues, avoid inconsistent pretrial rulings from different Courts and serve the convenience of common witnesses, parties and the judicial system.
According to a Notice of Hearing Session (PDF) issued last month, the JPML is scheduled to consider oral arguments for the latest motion on Thursday, at the U.S. Courthouse in Los Angeles, California. In addition to deciding whether it is now appropriate to establish a federal MDL, the panel will also determine the most appropriate transfer venue for the litigation.
Given the widespread use of these medications, as proton pump inhibitor lawyers continue to review cases in the coming months and years, it is widely expected that thousands of lawsuits will ultimately be filed throughout the federal court system.
"*" indicates required fields