Overprescribing Heartburn Drugs Leads To Higher C. Diff, Kidney Risks: Editorial
August 11, 2016
By: Irvin Jackson
Popular heartburn medications like Nexium and Prilosec are often overused, resulting in more people being unnecessarily exposed to potential side effects of the drugs, such as kidney damage and severe C. diff infections, according to an editorial published this week by a clinical pharmacologist.
The medications are part of a class of drugs known as proton pump inhibitors (PPI), which are used to reduce acid levels and treat heartburn. In recent decades, Nexium, Prilosec and other members of this class have become among the most widely used medications in the world. However, recent studies have suggested that 70% of such prescriptions appear to have no clear indication, meaning that their may be no true medical need for the treatments.
In an editorial published in the Pharmaceutical Journal on August 8, the University College London Hospital's Daniel J.B. Marks warns that the widespread use means that the side effects of heartburn drugs will also be unnecessarily will also be widespread.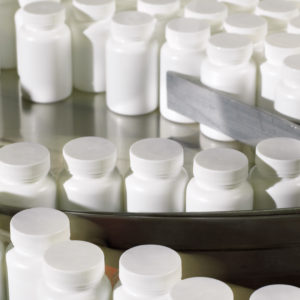 The editorial notes that as the drugs have become more and more used, and often overused with no long term effort to reduce dependence or eliminate need for the medication, new information has continued to surface about more and more serious side effects, many of which are still not adequately disclosed on the drug warning labels.
"The most widely studied of these is Clostridium difficile infection," the editorial states. "The mechanism remains unproven, but it may be that acid suppression permits viability of the C. difficile vegetative state, leading to clinically symptomatic infection. There are suggestions that PPIs also increase risks of Campylobacter and Salmonella gastroenteritis, and two studies demonstrate alterations in the gut microbiome."
Marks also points out the kidney risks with Nexium, Prilosec and similar heartburn drugs, indicating that the drugs are "now well recognized as a cause of acute interstitial nephritis," a form of kidney damage that can lead to kidney failure, as well as bone fractures and other problems.
The editorial urges the medical community to minimize overprescribing of PPIs in order to minimize the risk of these side effects. It notes that even in cases where patients were prescribed the drugs for no real reason, they can develop a dependence, because when they try to stop taking the drugs their bodies can create too much acid as a response, causing heartburn symptoms which may result in them again taking drugs they did not originally need in the first place.
The recommendations come less than a month after Saudi researchers reported that PPIs may be prescribed for "off-label" uses between 40% to 70% of the time. According to the findings, about a third, or 32%, of off-label prescriptions are for cardiovascular disorders, such as acute coronary syndrome, atrial fibrillation and heart failure. The second highest non-approved use is for neurological problems, like those caused by a stroke, which accounts for about 11% of off-label uses.
Respiratory problems like pneumonia and COPD and prescriptions for trauma were tied at about 10.5% of prescriptions each.
Heartburn Drug Side Effects
Although many individuals assume Nexium, Prilosec and other PPI medications are safe and carry few serious side effects, a steady stream of serious risks have been reported by independent researchers in recent years.
In November 2014, a report published in the medical journal Microbiome indicated that long-term use of Nexium and similar drugs could reduce the microbial diversity in the body, lowering its ability to fight off c. diff infections.
C. diff infections from Nexium, Prilosec and other PPIs may result in persistent diarrhea, watery stool, abdominal pain and fever. It can eventually lead to more severe intestinal problems if not treated in a timely manner.
The FDA first warned of the link between drugs like Nexium and Prilosec and C. diff infections in a drug safety communication issued in February 2012, advising doctors to be aware of the potential connection when presented with patients taking heartburn medications whose diarrhea does not improve.
In December 2014, the FDA required new warnings for the first time about a form of kidney damage associated with proton pump inhibitors, known as acute interstitial nephritis (AIN), which involves a sudden inflammation of the kidneys, which can lead to more severe problems.
More recent studies have highlighted the potential link between Nexium and kidney problems, suggesting that the popular drugs make also cause users to experience acute interstitial nephritis (AIN), acute kidney injury (AKI), chronic kidney disease (CKD) and end-stage kidney failure, often resulting in the need for dialysis treatment or a kidney transplant.
Earlier this year, a study published in the medical journal JAMA Internal Medicine also found an increased risk of chronic kidney disease with the heartburn medications, indicating that users of Nexium, Prilosec and other PPI may be 50% more likely when compared to non-users.
These findings were supported by another study published in April 2016, in which researchers with the Department of Veterans Affairs found that users of Nexium, Prilosec or other PPIs may be 96% more likely to develop kidney failure and 28% more likely to develop chronic kidney disease after five years of use.
A growing number of Nexium lawsuits, Prilosec lawsuits, Prevacid lawsuits, Protonix lawsuits, Dexilant lawsuits and other claims over side effects of proton pump inhibitors are now being filed against the drug makers, alleging that they failed to adequately warn users and the medical community about the potential health risks.
"*" indicates required fields