Exchange of Information About Nexium, Prilosec Kidney Injury Claims To Be Discussed During Status Conference Today
January 12, 2018
By: Austin Kirk
Lawyers involved in the federal Nexium lawsuits, Prilosec lawsuits, Prevacid lawsuits, and other claims involving kidney damage from similar heart burn drugs, are set to meet today with the U.S. District Judge presiding over the litigation, to discuss what should be included on "Fact Sheets" that each plaintiff will be required to complete, providing detailed information about their injury and claim.
There are currently about 500 cases pending in the federal court system, each involving similar allegations that the makers of popular proton pump inhibitor medications failed to adequately warn consumers and the medical community about the serious kidney risks associated with the drugs, which are regularly used by millions of Americans to treat symptoms of heartburn, acid reflux, ulcers and other gastrointestinal problems.
The litigation has rapidly emerged following the publication of several studies over the past two years, and it is ultimately expected to include thousands of lawsuits brought by individuals nationwide.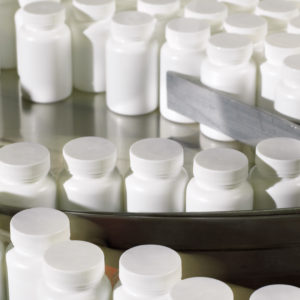 Given similar questions of fact and law raised in complaints filed in U.S. District Courts nationwide, the federal litigation has been centralized before U.S. District Judge Claire C. Cecchi in the District of New Jersey, as part of an MDL, or Multidistrict Litigation. The cases are consolidated to reduce duplicative discovery, avoid conflicting pretrial rulings and to serve the convenience of the parties, witnesses and the judicial system.
According to a status report (PDF) posted this week in advance of a conference scheduled for this afternoon, the parties are expected to discuss with Judge Cecchi the entry of an order requiring Plaintiff Fact Sheets in each case, as well as the entry of a direct filing order, scheduling of a "Science Day" and other matters.
In complex pharmaceutical litigation, where large numbers of claims have been brought against the makers of the same or similar drugs, requiring a Plaintiff Fact Sheet (PFS) in each case is often the first step in the discovery process, requiring each plaintiff to provide details about their injury and claim.
According to a joint letter (PDF) filed on behalf of all parties on January 9, lawyers advised Judge Cecchi that they have made substantial progress on the form of a PFS and are close to reaching an agreement regarding a proposed order. If they fail to reach an agreement, the parties indicate that they will raise those issues and seek the Court's guidance at today's conference.
In addition, separate letters were submitted on behalf of plaintiffs (PDF) and defendants (PDF), outlining unresolved discovery disputes regarding requests for production of documents and information from the drug makers, and other matters.
According to the status report, there are currently 469 lawsuits pending in the federal MDL, which involve 503 plaintiffs. In addition. there are about another 227 related lawsuits pending in state courts, with 127 pending in the Delaware Superior Court. However, as heartburn drug injury lawyers continue to review and file cases, the size and scope of the litigation is expected to continue to increase rapidly in the coming months and years.
Following today's status conference, it is expected that Judge Cecchi will issue case management orders that will kick off the first phase of discovery in the litigation.
As part of the coordinated pretrial proceedings in the MDL, it is also expected that Judge Cecchi will later establish a bellwhether program, where a small group of cases will be prepared for early trial dates to help the parties gauge how juries may respond to certain evidence and testimony that will be repeated throughout the claims. However, if settlements or another resolution for the litigation is not reached in the MDL, each individual case may be remanded back to U.S. District Courts nationwide for separate trial dates.
"*" indicates required fields